Overview
Established
September 2022
Token/Network/NFTs
UNT Token IMG Token UMI NFTs
Game style
Tile Matching, PvE, PvP
What is Umi's Friends?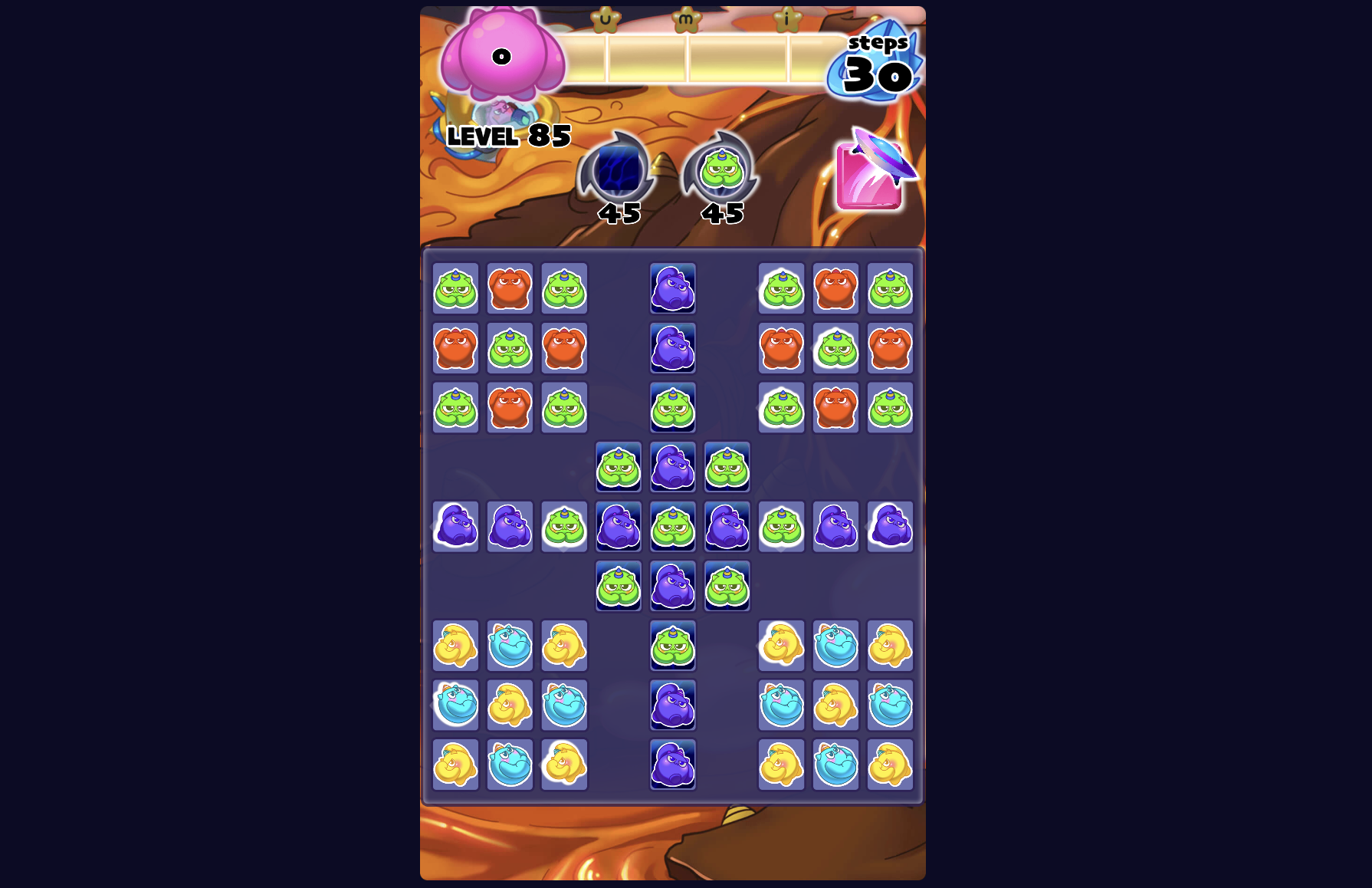 Umi's Friends is a relatively new play-to-earn tile-matching crypto game that implements NFTs, cryptocurrencies, and an enjoyable experience in one game.
The game is still in its early stages, with its earliest signs of an online presence dating back to September 2022. But it's fairly clear the Umi's Friends team has been hard at work. Despite being in its beta stages, there are 356 levels available (at the time of writing) and we did not run into any issues or bugs.

To start playing the play2earn tile game, you first need to connect a wallet of some sort. The website allows for Metamask, OKX, Pontem, and Petra extensions as a method of logging into your profile, though you can also connect your account to your email address if you'd prefer.
Once logged in, you can simply tap "Play," and the game will start. Although there is no current Android App version of the game, we managed to open the game using the Metamask browser on our mobile, and the game worked exceptionally well.
The first few levels were relatively easy, and we found ourselves consistantly wanting to play more, getting lost in time. Unfortunately, players are only awarded two free rounds every day, after that, you can continue if you purchase "little stars." We hope they change the free round requirements in due time as they release the game from its beta.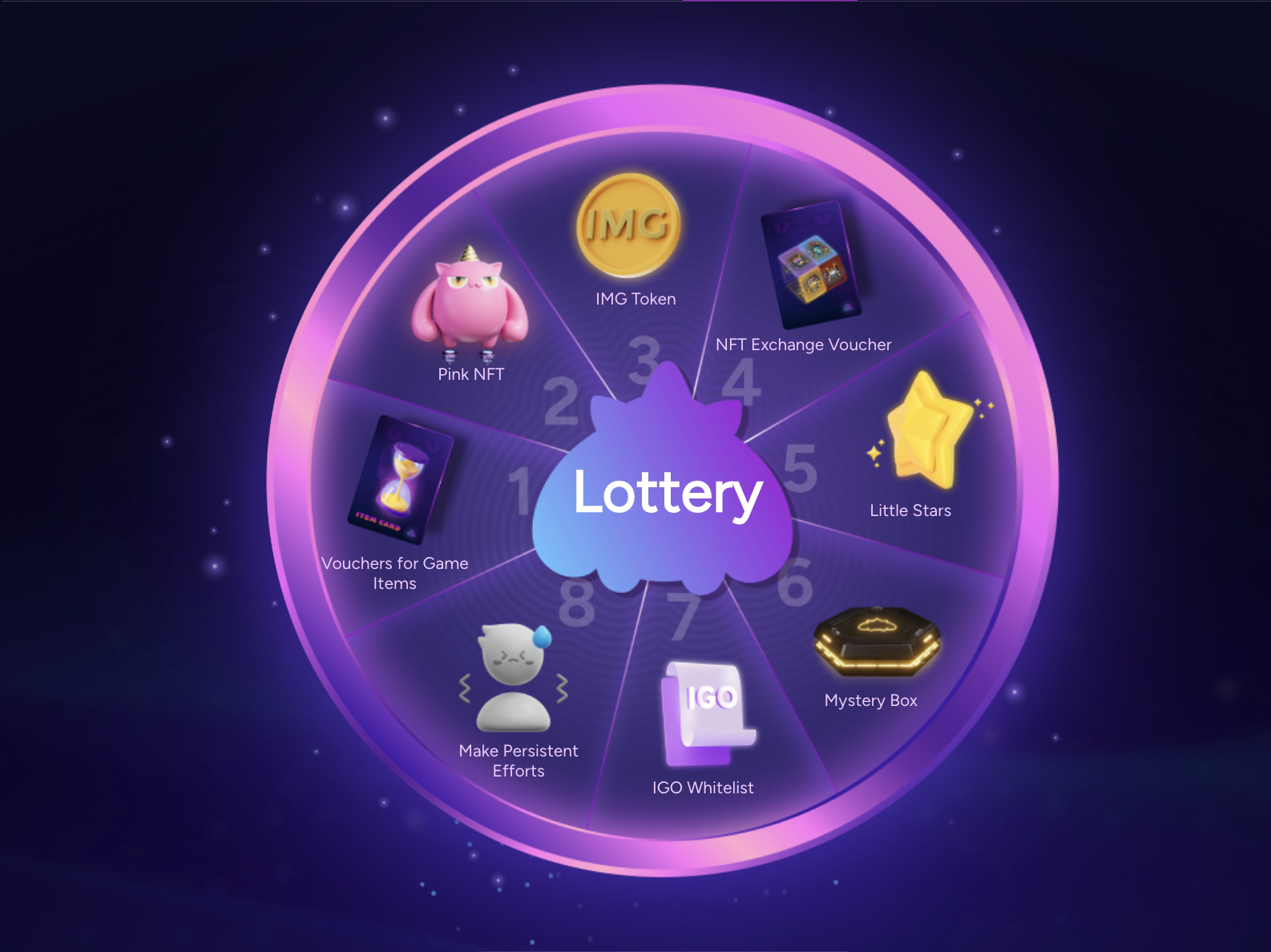 If you're not willing to put some money where your mouth is, the game is still free to play, but you won't be earning much. Each game you play will provide points. At the moment they're running a "Points event" where every million points are gathered (+- 5 rounds to earn 1 mil points), users can spin a lottery to grab a free treat. Prizes vary, but for the lucky ones, you could grab a mystery box worth 1000 USDT.
Only players who own a Umi NFT can earn IMG Tokens from daily quests. There are five levels of the Umi NFT, and holders with rare NFTs will reap the greater rewards.
Pros
Easy and addictive gameplay

Lucrative rewards

The community seems to be very invested, and the project is extremely active with its people
Cons
Small community

Expensive investment required to unlock true P2E potential

Free-to-play mode is limited to only two rounds per day
What is the Umi's Friends Native Token?
Umi's Friends uses two native tokens, their in-game performance token, known as the "Imagine Token", and their governance token, "Unity Tokens"
The Imagine Token ($IMG) is used to upgrade the Umi's NFTs, join certain game modes, and to purchase in-game items. Users can gather the token by completing quests, handing out affiliate links, and competing against others in challenges; you can purchase these tokens directly from the website.
Ticker: IMG (Imagine Tokens)

Supply: Unlimited (according to their WP)

Exchanges: N/A

Current Price: N/A
For the Unity Tokens ($UNT), players will hold voting power for platform governance, but can also be used to purchase NFT add ons, or upgrade Umi's NFTs.
While players can earn the UNT token from daily quests and competing in seasonal championships, this token is one you'd purchase more intentionally for governance power to use on the Umi's Friends platform.
Ticker: UNT (Unity Token)

Total Supply: 500,000,000

Exchanges: Umisfriends.com

CurrentPrice: N/A
Can I make money from Umi's Friends?
There are great opportunities to earn crypto with Umi's friends, even if you're choosing the Free to play option. At this moment, you won't be able to cash out any of your earnings, but once the project reaches its listing stages (which is said to be later this year), the opportunity as an early adopter could mean some solid profits.
Currently, Umi's Friends is running a $100,000 competition where all users who complete the game in the month of April will share a large pool. At the time of writing, only 22 people have completed all 356 stages, meaning those who reach the last level are looking at a large sum of money.