Overview
Established
July, 2021, Released on January 5th, 2022
Sign-up bonus
None (but there are many promotions)
What Is Cryptoraiders.gg?
Cryptoraiders is an 8-bit style RPG game that gives a Pokemon Fire nostalgia feel. Players are tasked with multiple missions to earn in-game tokens (RAIDER) and collect items, characters, and mobs in the form of an NFT. These missions are reset weekly, and the team is always finding new and innovative ways to keep the gameplay unique and engaging.
As gamers develop their Cryptoraiders profile, they'll be able to take on greater tasks, earn greater rewards, find stronger armory, level up your characters. For those who want a more hands-off approach, there is the opportunity for Idle gameplay earning, though you won't get much of a passive income from this.

One of the most intriguing details to find out in our Cryptoraiders.gg is that if your character dies, you will lose all the loot and NFTs your character may be carrying. This adds an element of seriousness, careful gameplay, and, sadly, pay2win elements.
The crypto game is only available on PC currently, and users can access it through their browser without any downloads needed.
Pros
All bought items should pay themselves off if you play regularly

Developers still release consistent updates

Enjoyable and engaging gameplay

Only requires a browser, doesn't need much power
Cons
Small community

Low market liquidity

Pay2Win element

Play2Earn mechanics won't earn you much
What is the Cryptoraiders.gg Native Token?
The Crypto Raiders token (RAIDER) has certainly seen better days, but don't let that throw you off of the game.
Ticker: Raider

24 Volume: $4300

Market Cap: $4,132,190

Supply: 100,000,000 RAIDER

ATH: $12.89
While the game may seem like a "pump and dump" when considering its current price compared to its All-time-high, there's many factors you need to consider. The market conditions were incredible at its release, the GameFi movement was massive, and we're currently moving into a recession.
Either way, it's evident that the team is still actively working on the game's updates and consistently creating new weekly challenges.
Can I make money from cryptoraiders.gg?
At the current pricing, you'll be looking at $10-$50 a week of earnings depending on how much time and money you put into the game.
As mentioned earlier, Cryptoraiders is no get-rich-quick game, especially since it's token dropped down to just $0.04; while you can make money buying and selling some in-game items as NFTs too, the potential is only a few dollars a month (unlike some videos who promise up to $90/ a day).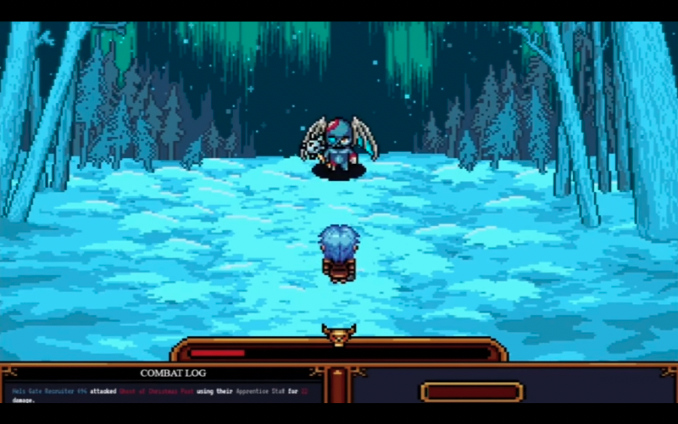 To start the game, users need to purchase at least one character NFT which currently sells for as low as 0.0037 ETH ($4.48), from there users can build up their own empire and fight to earn more tokens. However, the game definitely has a pay2win element to it.
Users can purchase items that make fights easier, and as a result, they can earn more, and take on greater challenges. These items were once seen as great investments, but since the prices have dropped drastically, the pay2win element doesn't have a high ceiling to participate in.
The game includes Idle mechanics meaning you can earn while not actively playing, and staking tokens/NFTs earn you certain NFTs too. This all creates more opportunities for items to sell.
Conclusion
Overall, it's an amazing game that we hope to see the developers continue to work with. While there is a Play2Earn mechanic in the game, it isn't very effective. If you're a person who loves RPG games and want to play it from your browser anywhere you go, Cryptoraiders.gg is the game for you!