Designed in a similar way to card games like Hearthstone and Magic: The Gathering, you can enjoy the competitive edge of battling other players, collecting, trading, and selling your own digital cards as you dominate the Splinterlands world. Let's explore more about the Splinterlands game and how some players earn more than $5 an hour!
Overview
Established
25 March 2021
Game style
Collectables, Card game, Strategy
What is Splinterlands?
Splinterlands is an enjoyable play-to-earn digital card game that allows players to create their own NFT playing cards. Players can make money by crafting, trading, selling, or buying new and stronger cards.
Splinterlands cards are separated between summoners and monsters. When you enter a battle, you will get to choose one summoner, followed by your monsters. Monsters have stats and abilities, which players check to suit their strategies. Summoners can summon various elements such as earth, fire, water, and air, as well as extras such as death, life, neutrality, and dragon.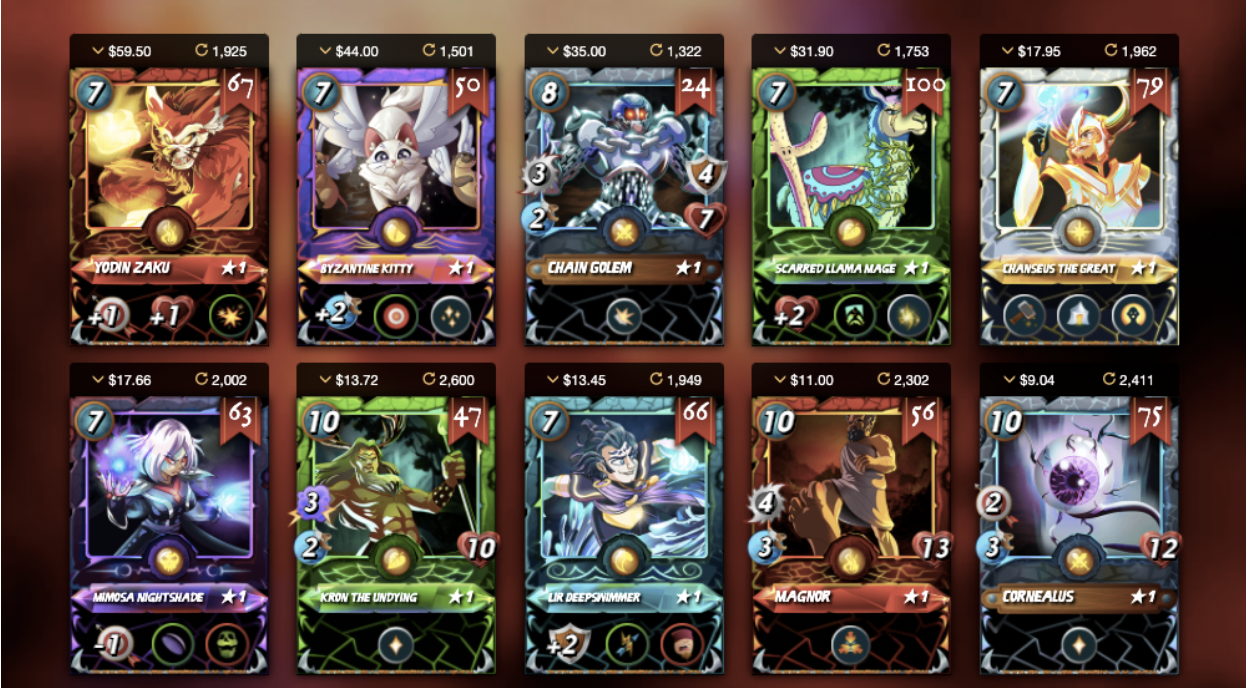 The goal is obviously to beat your opponent by using the specific cards you have. Cards also have different rarities, which determine their value and strength. If you have a very rare card, you might be able to get a good price for it. The Splinterlands concept is largely based on card games like Hearthstone and Magic: The Gathering.
The goal of the game is to create a powerful deck of cards so that you dominate the competition. Cards are also awarded to players as they progress through the game. Cards can be traded for USD or other cryptocurrencies, including Splintershards (SPS) the native cryptocurrency
The game provides players with an addictive and strategic dynamic to keep them motivated and immersed in the Splinterlands worlds. A bonus is that Splinterlands also works on multiple platforms. You can play on a PC through the browser and on iOS and Android mobile devices.
Pros
Regular updates from the team

Addictive gameplay

Works on PC, Google Play, and iOS

Ability to create your own NFTs

Built-in marketplace

Tokens are exchangeable with various cryptocurrencies (not just the native token
Cons
Initial budget needed to start playing, Pay2Earn metric

Complex gameplay makes new players quit

Unranked games have long waiting times
What is the Splinterlands Native Token?
Splinterlands has been under development since 2018, and the creators often add updates to keep the gameplay exciting and engaging for their audience. Splinterland has two native tokens. The Splintershard and the Dark Energy Crystal. Both tokens can be bought or won during battles in the game. Here's some more information on the tokens.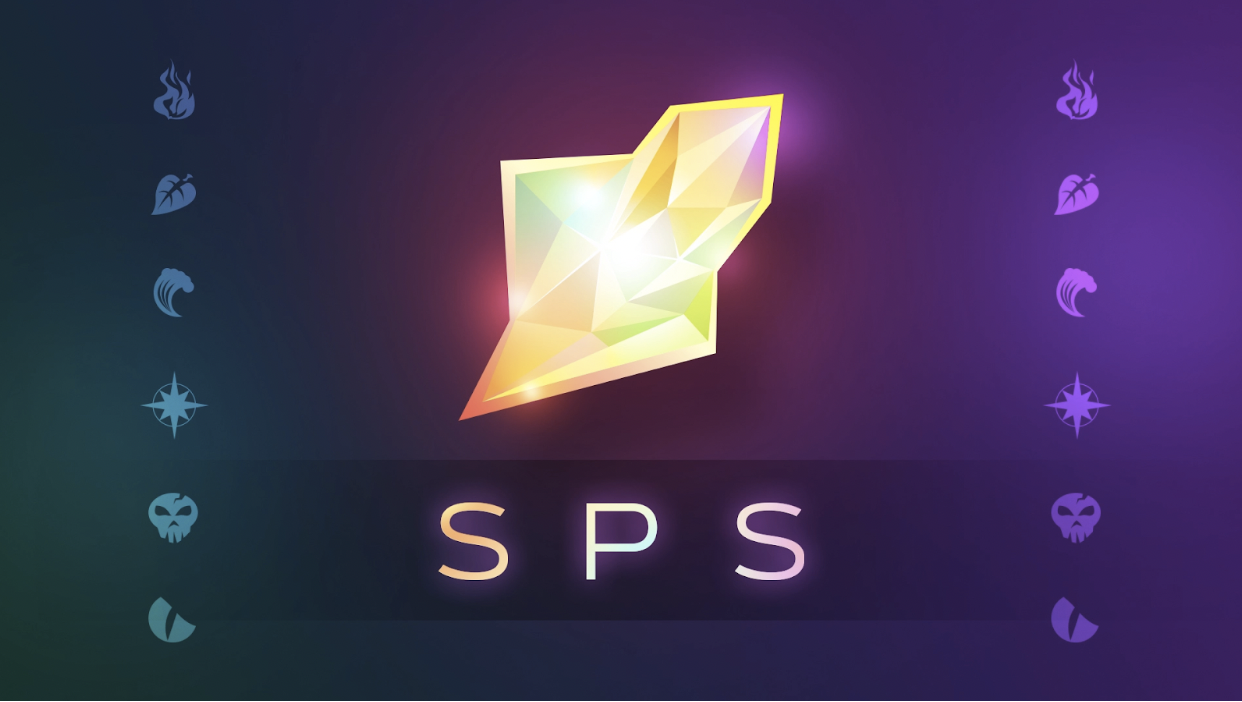 Primary Token
Ticker: Splintershards (SPS)

Supply: 1003467774.1472

Exchanges: Open Sea, PeakMonsters, Monster Market

Current Price: $0.025207 (Tokens can be bought through the Hive Wallet in Splinterlands)
Secondary Token
Ticker: Dark Energy Crystals (DEC)

Supply: ​​1000000000000.0.

Exchanges: PancakeSwap, Uniswap

Current Price: $0.00061366 (Tokens can be bought or through the Hive Wallet or given as a reward in Splinterlands)
Both tokens fluctuate within a 24-hour range, so it is suggested that you keep an eye on the currency before you make any trades or sales. When you start playing Splinterlands, you will need to purchase Splintershards. You can use SPS or DEC to create, upgrade, and buy NFTs from other players or sell your own.
With the SPS management dashboard created by Splinterlands developers, you can easily link your wallets to Binance Smart Chain, Ethereum, Steem, Tron, and Hive.
Can I make money from Splinterlands?
As one of the most popular crypto games out there, you can definitely make money. Splinterlands players can make money by creating digital cards (NFTs) that represent a certain monster or summoner with different stats and abilities.
The higher the rarity or stats on the card, the more it is worth. Players sell and trade cards to build a stronger deck and earn money or rewards on each sale or trade. Rewards are also given for defeating opponents or finishing daily objectives. Dark Energy Crystals are given as rewards and can be sold for USD (United States Dollars).
At the current price of $0.025 for Splintershards and $0.00061 for Dark Energy Crystals, it isn't the highest-paying game, but you are getting the benefit of play-to-earn nonetheless. Your earnings will depend on how much time you play Splinterlands. Some players earn an average of $5.4 an hour.