Overview
Established
December 2021
Game style
Strategy,collectibles, PvP, Role-playing game
What is Kryptomon?
Kryptomon is a blockchain-based game that uses NFT and other digital assets in a play-to-earn game where players get to breed and develop their own Kryptomon, care for them as they develop, and train them to compete in turn-based PvP battles. You will notice that the game play is relatively similar to Pokemon, as well as the name.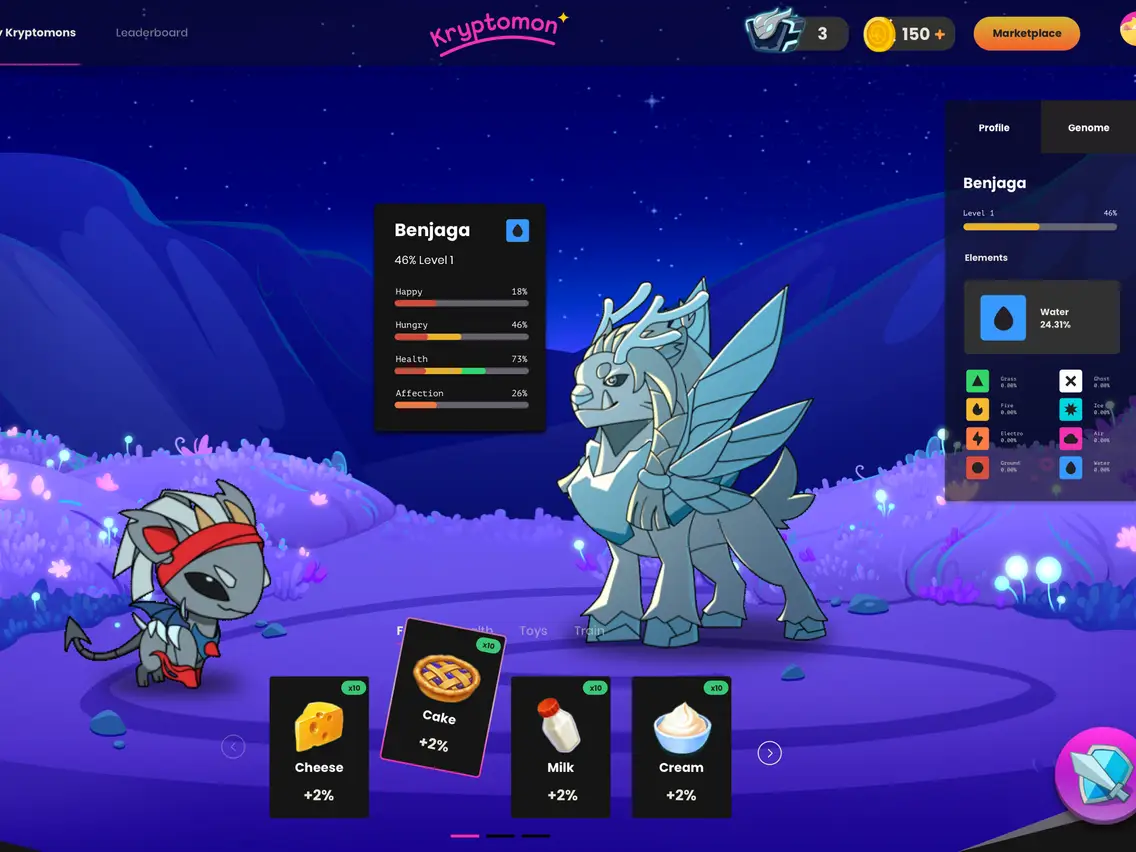 The crypto game: Kryptomon was released in late-2021 and has quickly become very popular. The developers behind the game are Umberto Canessa, Bartolomeo De Vitis, and Claudio Cuccovillo. Their gameplay is based on collecting, training, breeding, battling, and exploring. To get started in the game, you will first need to acquire a Kryptomon. This can be done on the game's homepage. You will need to create an account first and connect a wallet. Kryptomon provides its own wallet if you need one.
Once a player has their account set up and has purchased some KMON, they can then buy or create their Kryptomon. Players will breed a Kryptomon with a genetic code made up of 38 random parameters. These parameters ensure that your Kryptomon is unique among all the others. Each Kryptomon will also have 12 gene values that influence their statistics such as bravery, instinct, attack, and speed.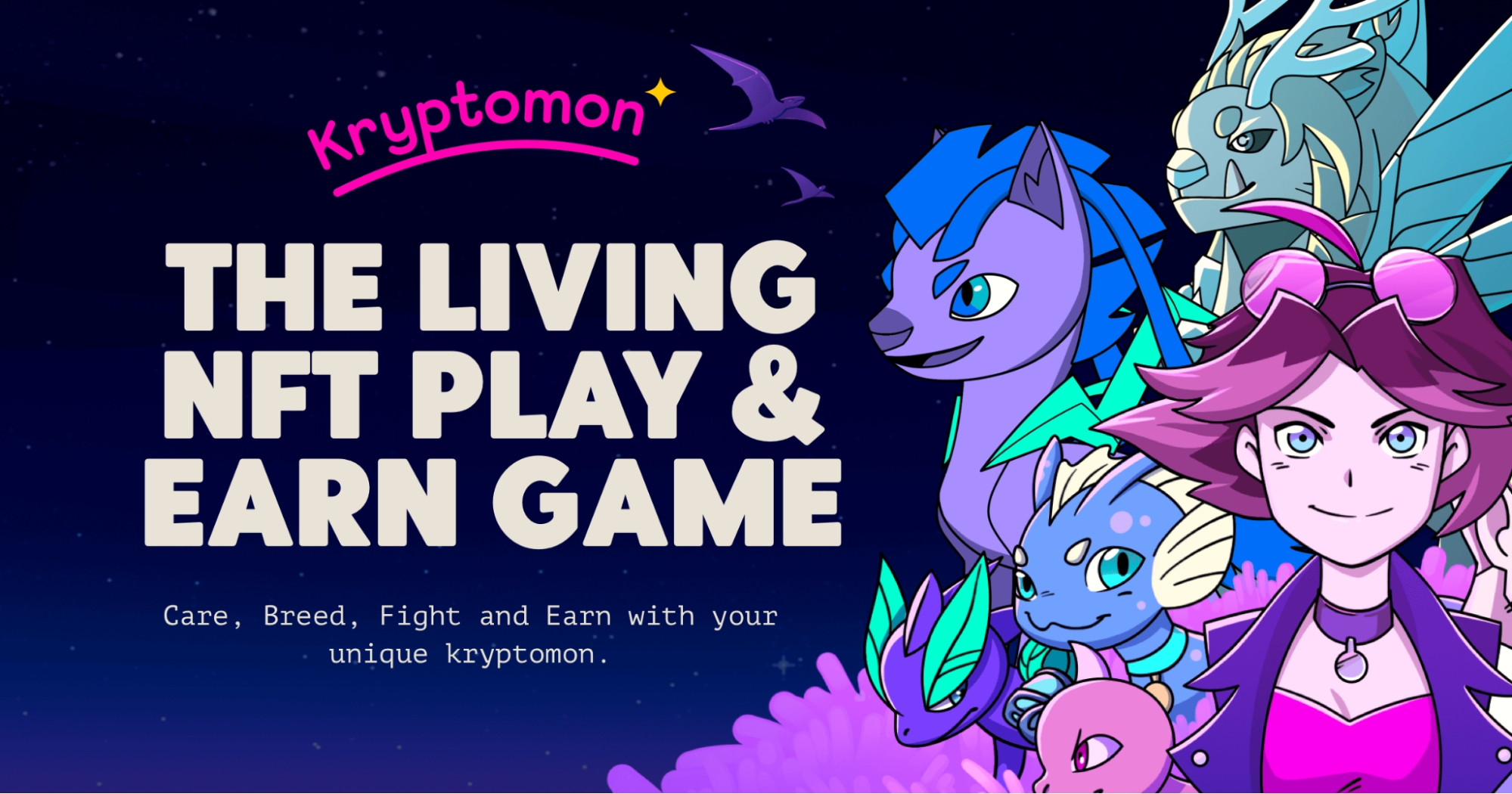 As trainers compete against other trainers and win, they will win items that they can use to improve the overall stats of their Kryptomon. The stronger and healthier your Kryptompon is, the better your chances of winning. If a player forgets about their NFT and stops playing for a while, their Kryptomon will be frozen, and they will have to spend $KMON in the marketplace to re-activate it. We like this feature as it prevents users from earning when they aren't actually invested in the game.
When it comes to collectibles in Kryptomon, players can build up a collection without taking part in the game. When you add certain elements together, they produce certain qualities in your Kryptomon, improving its value. To train your Kryptomon, you need to collect training tickets. These can be found in loot boxes.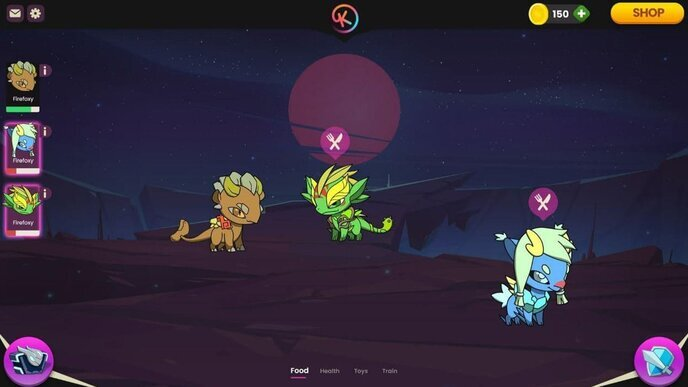 When you take part in battles, you will be paired with another trainer who has Kryptomon with similar stats. Each trainer can choose between four attacks to take down their opponent, which can be either physical or elemental. A great upgrade coming to the game soon is the release of Kryptomon World. An open world for you and your Kryptomon to explore, craft, and battle other trainers. Another great feature is that during a full moon, players can use VR goggles for hunting for special items throughout their city.
Pros
Easy to use platform

Game design is familiar and immersive

PvP skill-based gameplay meaning skill = rewards

Metaverse game with VR integration

Token available on multiple Tier-1 exchanges
Cons
If you don't play for a while, your Kryptomon gets locked, and you have to pay to unlock it. (could be benmeficial depending on how you see it)

The initial hype over the game is already gone, you won't get early adopter benefits

Few updates from developers over the last 3 months
What is the Kryptomon Native Token?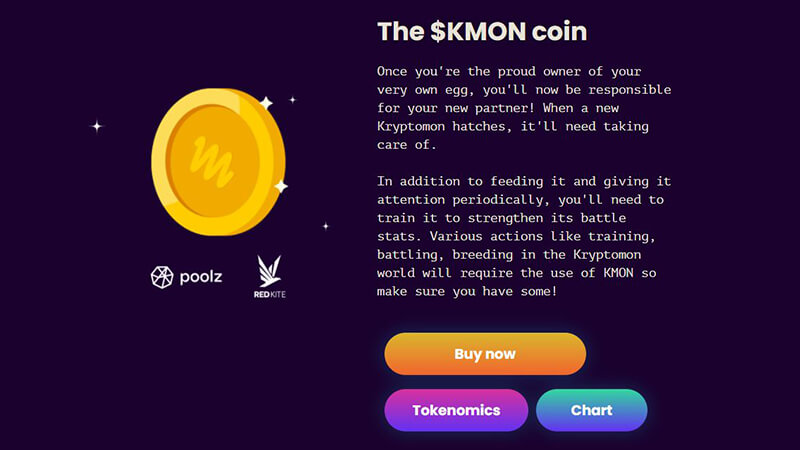 Kryptomon, or $KMON, is the project's native token and is used as the game's currency. You can use $KMON to purchase new NFTs, food for your pets, and supplies to breed them. At the moment, the value of the token is $0.01. Its value on the stock market is about $1.7 million. Also, $KMON is #1093 on the list. There are just over 189 million tokens in circulation right now, out of a maximum of 1 billion.
The current statistics on the $KMON token are as follows:
Ticker: $KMON

Supply: 189,000,000

Exchanges: Bybit, PancakeSwap, Binance, Coinbase, OKX, MEXC

Current Price: $0.009902
Can I make money from Kryptomon?
Play-to-earn on Kryptomon works through purchasing, developing, competing with, and selling NFTs (Kryptomon NFTs). The more unique and the better your Kryptomons' genetic code, the more they will be worth. Players can also earn rewards by competing in various battles against another player, AI practice battles, or friendly battles with their friends. Rewards will be given when the battle is concluded based on its results.
Additionally, players can also earn by breeding. When players breed, they are creating a new NFT, which they can then sell. Other than the small breeding fee, you should turn a profit with breeding.