Overview
Established
March 30, 2022
Token/Network/NFTs
JEWEL
Token, Hero NFTs, Pet NFTs
Game style
Strategy, collectables, card based, Role playing game
What is Defi Kingdoms?
DeFi Kingdoms is an online play-to-earn game that works on a cross-chain platform. It's primarily based on the Klaytn and DFK blockchains and built on the Harmony Protocol blockchain. Defi Kingdoms native coin, One, and token, JEWEL, are used for all transactions in the game.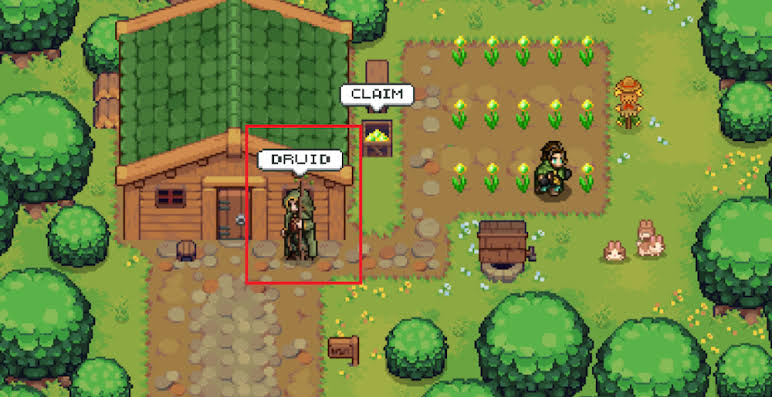 As a typical RPG game, the gameplay design looks similar to Pokémon, Age of Empires, or Dungeons and Dragons. You can explore the map, enter taverns, talk to NPCs (Non-playable characters), or fight off enemies as you defend the JEWEL gardens. Additionally, you can do all this while investing and earning in cryptocurrency.
To get started with the game, you need to set up your MetaMask Wallet and deposit Harmony One token into it to sort out your gas fees and trade for JEWEL. Once you have done that, head to the Defi Kingdoms homepage and enter the game. You will be prompted to create your first hero and set up a profile. Once that is done, you can choose what realm you want to play.
You need to learn about eight crucial locations in the game. They are the following:
Marketplace- Where you can swap coins, buy and sell items, and keep up to date with news.

Tavern- NFT trade center. Here you can buy, sell or rent hero NFTs.

Gardens- Plant LP tokens here to receive rewards.

Bank- Stake your tokens without any risk.

Wishing Well- Where you can get tears of Gaia.

Portal- Where you summon new NFT heroes that were sent to the inner grove.

Dock- Gives you access to AnySwap, the cross-chain protocol that gives you access to multiple blockchains.

Professions- Where you can find quests for your heroes to earn rewards.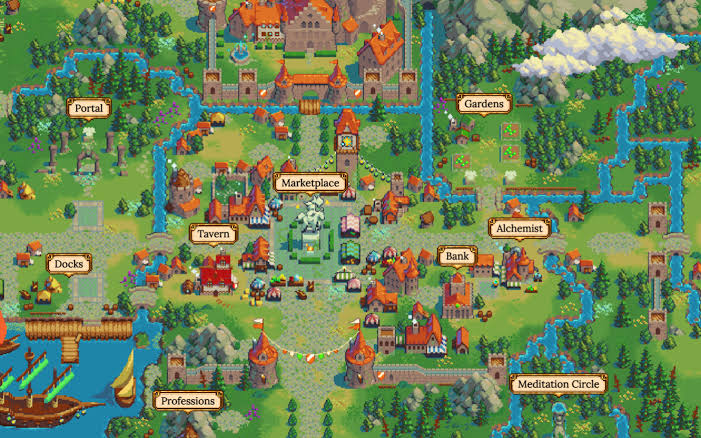 Heroes are the game's main form of earning. Each hero has a set of stats that determine their worth. As you play quests and summon more heroes, your rewards and digital assets increase. Apart from earning rewards through the quest, summoning a hero brings sufficient coins.
You can summon a hero by going to the ArchDruid near the Portal. You will need DNA from two heroes to create a new one. It will cost some JEWEL and Tears of Gaia. But in the end, the investment generally works out for the best.
Pros
Cross-Chain functionality

Currency can be exchanged between Blockchains easily

Familiar and enjoyable gameplay. Easy to play
Cons
Gameplay starts out really slow meaning it takes time to earn

Community is still quite small
What is the Defi Kingdoms Native Token?
The native token for DeFi Kingdoms is the JEWEL token. JEWEL is used as the game's main currency and governance. It is also used to pay for the gas fees of the game. JEWEL is often paired with other things in the game. For example, to create a new Hero, you need the tears of Gaia and JEWEL to pair the DNA from two other heroes. The JEWEL token is used for staking, liquidity pools, voting, and in-game purchases. Let's take a look at Tokenomics:
Development fund multi-sig safe: 5 million tokens

Marketing fund multi-sig safe: 2 million tokens

Initial Liquidity: 2 million tokens

Founders fund multi-sig safe: 1 million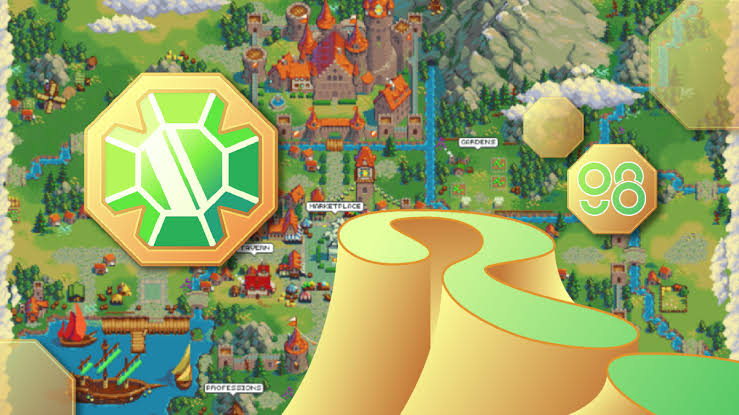 The current statistics on the JEWEL token are as follows:
Ticker: JEWEL

Supply: 500,000,000

Exchanges: DeFi Kingdoms SushiSwap, MEXC, CoinEx, Trader Joe (Avalanche) ViperSwap, BigONE, Hotbit

Current Price: $0.253893
Can I make money from DeFi Kingdoms?
There are several ways in which you can earn free crypto while playing DeFi Kingdoms. Firstly, trading, breeding, or renting your heroes out at the marketplace is the most common way. However, you can also use LP tokens and stake them in the garden to earn JEWEL as a reward or stake JEWEL through the bank for rewards.
Additionally, you can earn cash by sending heroes on quests where they can earn various rewards. One of which is a pet (NFT) that they can later sell or trade for profit. There is not much profitability in DeFi Kingdoms, so it won't be your main source of income any time soon. The gameplay is enjoyable and to those who enjoy RPGs, the earning potential is simply an added benefit.