Overview
Game style
Farm simulator,PvP, strategy
What is Crypto Unicorns?
Crypto Unicorns is a fun crypto game, heck, it's in the URL CryptoUnicorns.fun… But it's not for everybody. It's a Metaverse-based virtual pet collection and farming game. Crypto Unicorns was made by the popular game developers: Laguna Games. The crypto game works with a play-to-earn ecosystem that focuses on cute animals. The simple idea has developed into possibly one of the best P2E opportunities in 2023.
Each Unicorn NFT is awesomely unique and plays a critical role in the game. Players can use these NFTs in the Crypto Unicorns farming simulator, as well as a number of interesting fighting loops, such as jousting, racing, and team role-playing.
The Crypto Unicorns Token has a strong economic system based on dual token architecture, its $RBW governance token and $UNIM utility token. The two-way flow of $RBW through the DAO Treasury was built into the game to ensure that it would be stable and grow over time.
Players in the Crypto Unicorn world are free to build and customise their own farms however they see fit. Starting off, you will need a little bit of cryptocurrency in your Metamask crypto wallet. The go-to currency for the UNICORN token is Ethereum. You have to purchase a Unicorn NFT and a Land Plot NFT. The price for each unicorn can range from $20 to $50, depending on its age and stats.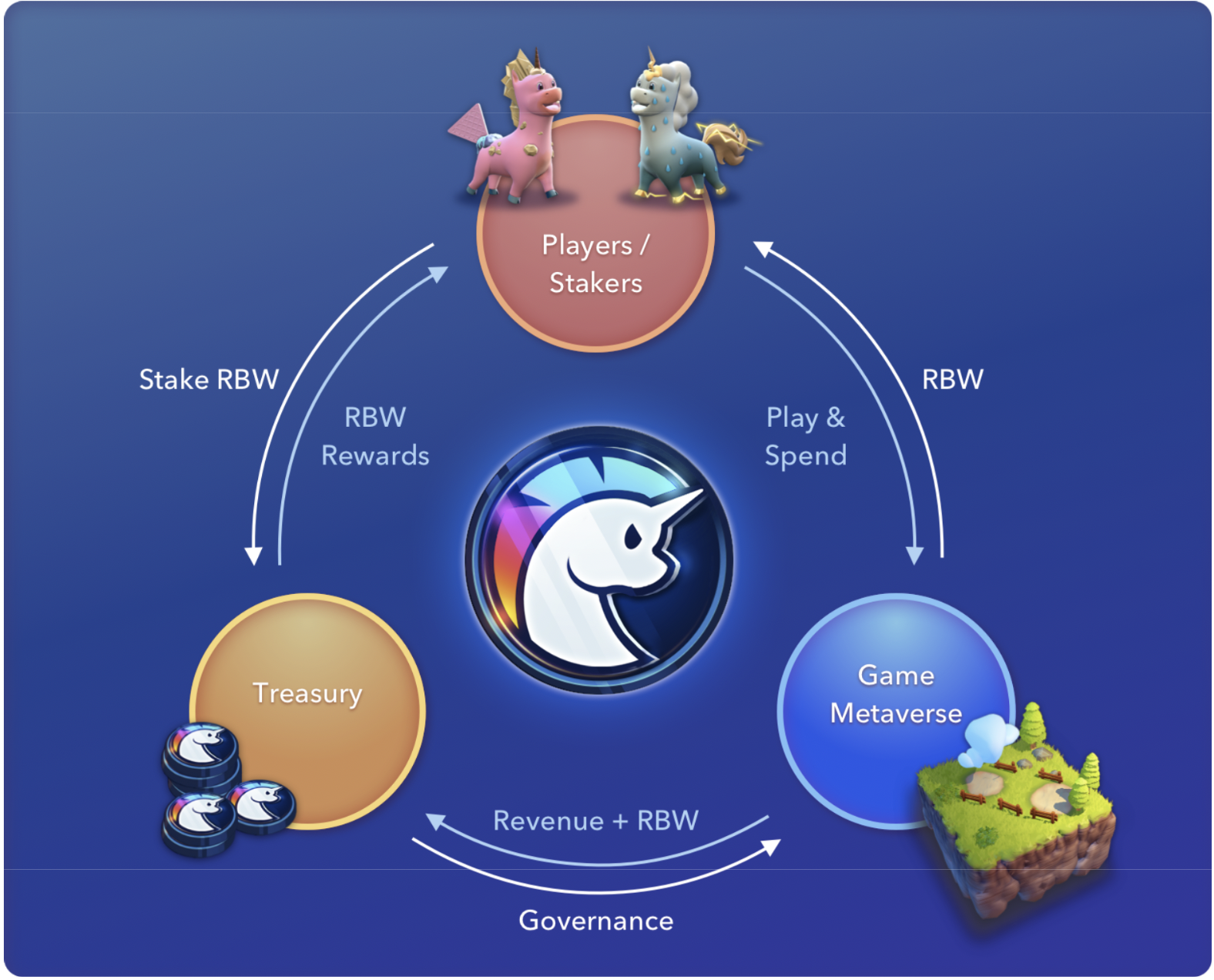 Buying your land plot is the first step. Land plots and unicorns can be purchased on OpenSea. You will see that there are a few options for land plots to choose from. You can get common, rare, or mythical land plots. The rarer your land, the more increased farming productivity there is.
When you go to buy your first unicorn, you might be overwhelmed by the number of options. The baby unicorns look cute and make you want to buy them, but you should scroll down and buy a fully-grown unicorn to get your farm going faster. This will help you in the long run. Your first purchase should cost around 0.0318 ETH (+/- $40).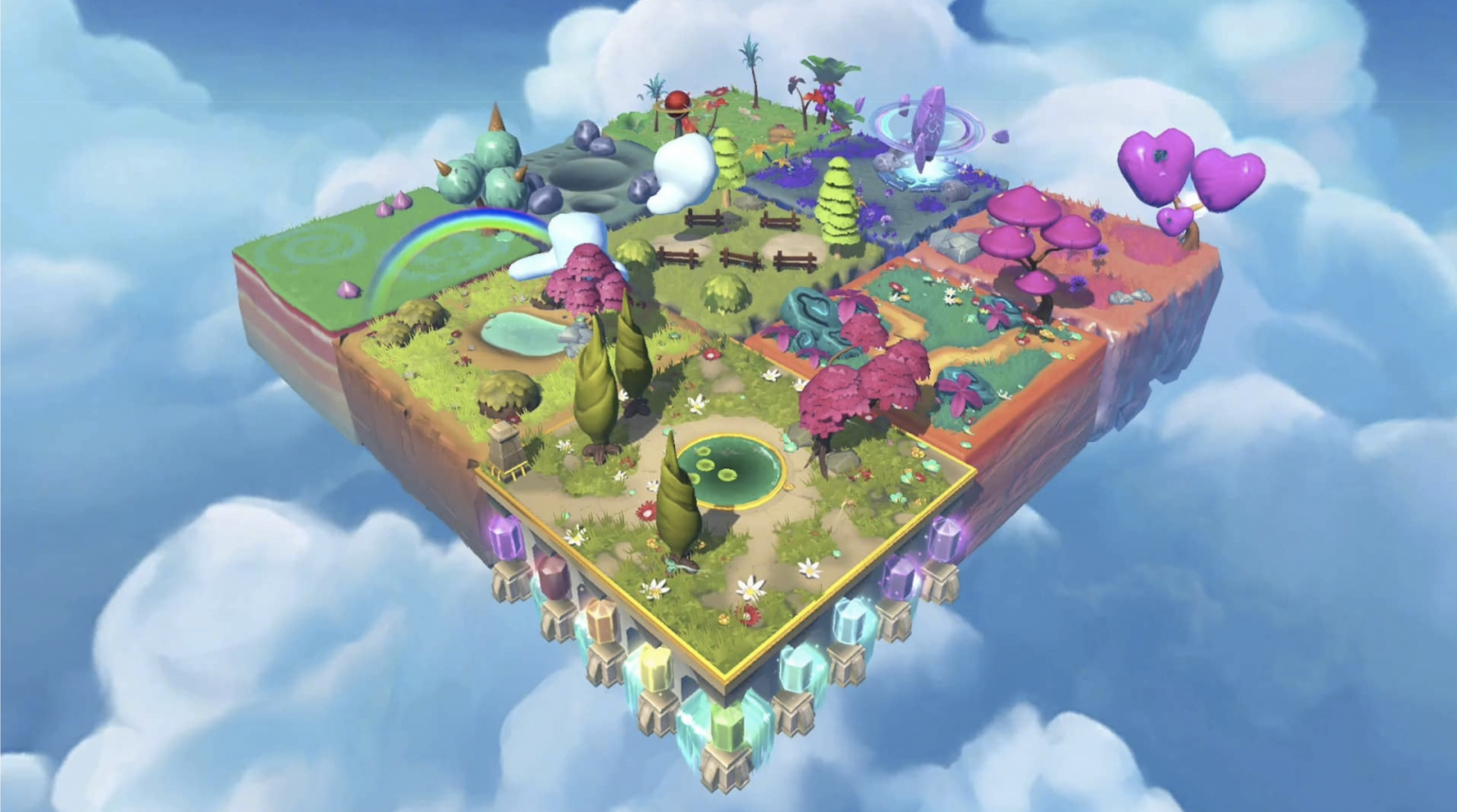 Players of Crypto Unicorns rely on their unicorns' stats to complete the various minigames and challenges required to win rewards. These stats are based on the unicorn's genes, which reflect their appearance, battle stats, and core stats.
Pros
Massive Playerbase

P2E potential is drastic depending on personal investment

Works on PC, Google Play, and iOS

There are different game modes, like PvP, a farm simulator, and racing, and it's easy to earn unicorn milk (UNIM) and rainbow tokens (RBW)

NFT values have consistently increased, meaning your initial purchase works as a solid investment too
Cons
You must purchase your first unicorn (currently priced at 0.023 ETH, or $36) and land plot (currently priced at 0.175 ETH, or $281.22, plus more than 0.5 ETH, or $800).&nbsp

The game can be complex to new users

There are no reports of the total circulating supply of $UNIM. This is the only red flag
What is the Crypto Unicorns Native Token?
The dual-token economy in Crypto Unicorn is what makes the game's play-to-earn mechanisms possible and gives the overall system its vitality.
Rainbow Token (RBW) is an ERC20 token that is used to govern the Unicorn metaverse. It has a total supply of one billion. Token holders can use their staked RBW to vote on important governance decisions, help unicorns evolve and breed, and get more RBW as a reward.
Ticker: $RBW (Rainbow Token)

Supply: 1,000,000,000

Exchanges: AirSwap, matcha, Balancer, Kyber Swap, Radar Relay

Current Price: $0.029 (Tokens available to purchase through the various exchanges above )
The Unicorn Milk ($UNIM) ERC20 token is an important part of the Crypto Unicorns ecosystem because it is used to breed and improve the unicorn species. This token can be earned by taking part in tournaments and other competitive activities. The UNIM token is destroyed throughout the breeding process, eliminating it from circulation.
Ticker: $UNIM (Unicorn Milk Token)

Supply: Unlimited, but consistently burned.

Exchanges: AirSwap, matcha, Balancer, Kyber Swap, Radar Relay

Current Price: $0.003 (Tokens can be purchased from the exchanges listed above.)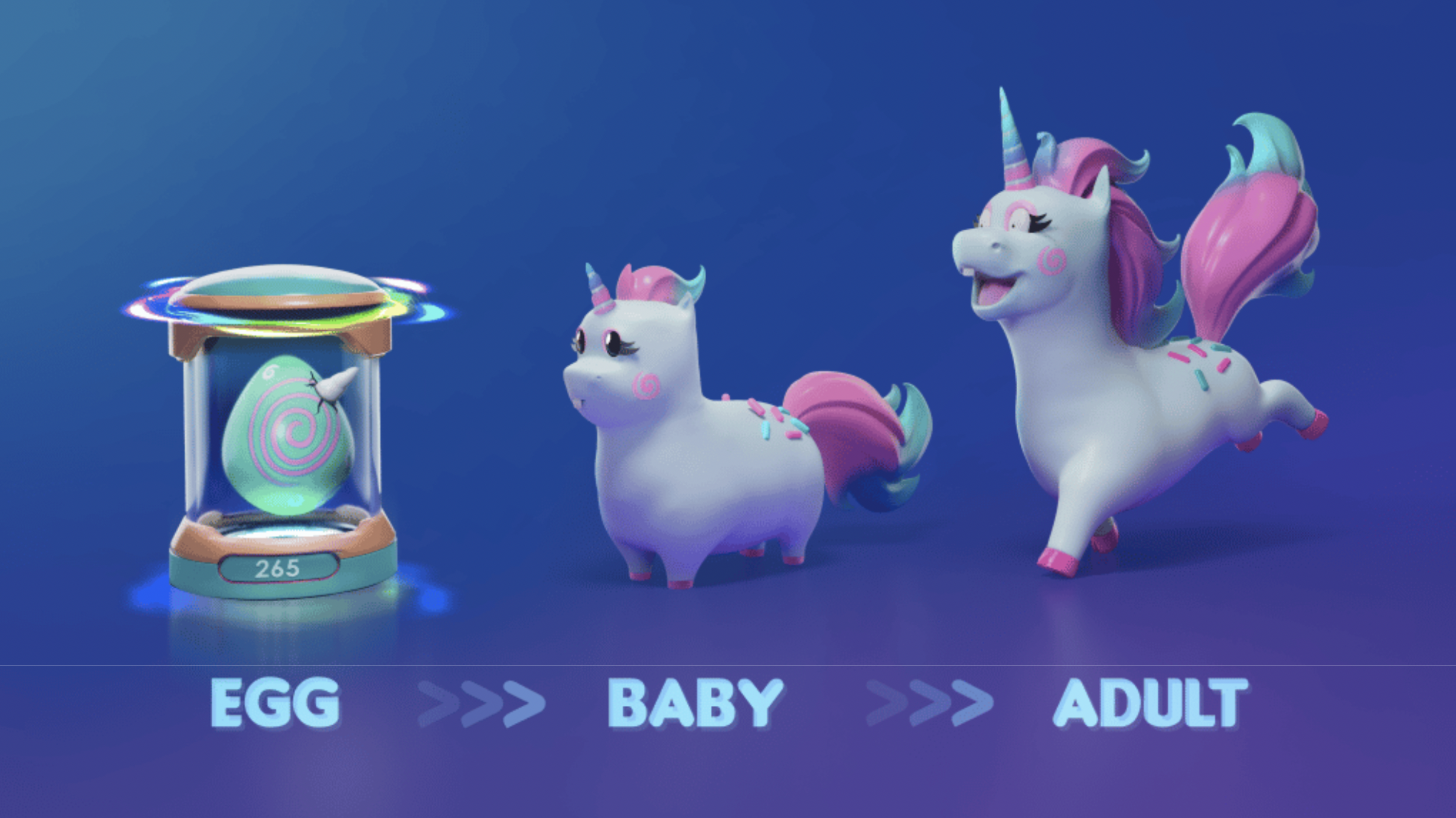 Can I make money from Crypto Unicorns?
Yes, playing Crypto-Unicorns can earn you money. There are a few different methods to earn UNIM and RWB. The most common are developing and breeding unicorns, farming for supplies like berries, crafting items, gathering materials, and buying and selling resources.
The value of a Unicorn is determined by its unique characteristics. Say, for instance, that you have two unicorns that have good genes and great battle stats, and both can fetch you a price of 0.280 ETH ($449,96). The chances of the offspring of the two being worth a similar price or more are quite high. Likewise, if you have an excess of berries, you can sell them.
You can also earn crypto by entering and winning races. You will be paid in RWB or UNIM, which you can then exchange for UNI or ETH. Entering jousting events, PvE or PvP battles is also a great way of bringing in some income.