Overview
Game style
Tile Matching/Idle
What is Crypto Cats?
Crypto Cats (and its partner game Crypto Dragons) is not an overly unique game, but that doesn't make it less enjoyable. The game can be best described as a tile-matching game with a few additional functions.
When you start the game, you'll need to gather a few $LIS tokens to purchase your first few cats. There are 30 different breeds available, each with its own rarity levels and abilities: as you play, you'll merge these felines to level up your NFTs. Many users report the game as both "enjoyable and addictive" but also find it fairly repetitive. While this may be a downside, we should point out it's an idle game too. Meaning you can start the money making and leave the game alone for a few hours.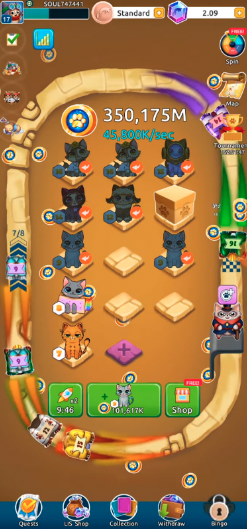 The game reminds me of Cookie Clickers in a few aspects. When you've built enough of a feline empire, you can choose to "emence", which is basically restarting the game. But you get to keep your feline levels, and you can build up the empire again while earning more $LIS tokens each time.
To keep users interested in the game, the developers release daily quests and new achievements to work on. They also have a monthly leaderboard and run tournaments for those competitive people.
For the users who like taking their chances, there are chests and capsules that users can unlike using their $LIS tokens. These capsules come in various levels, and users can win new NFTs, Artifacts, some $LIS, and some other in-game perks.
Check out some Crypto Cats Gameplay for a better understanding.
Pros
Regular Updates from the team

Addictive gameplay (not just a bad game mixed with a "shitcoin")
Cons
Token hasn't been listed yet

Small community

Android only
What is the Crypto Cats native token?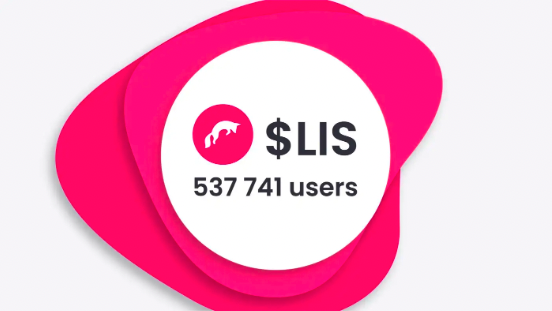 Crypto Cats has gone through a few development stages during its release, from rebrandings to improved gameplay and tokenomics. This makes their "native token" system slightly complicated. The original Crypto Cats token, $SOUL, was changed on August 5th, 2021 into the $LIS token. During the rebranding, the token was delisted and has not been re-listed since.
Ticker: $LIS

Supply: 3,000,000,000

Exchanges: TBA

Current Price: $0.13 (Tokens available to purchase through Google Pay)
While they have not announced which exchanges they plan to list, they do claim that their release is due within the next few weeks.
Using the $LIS token, users can buy loot boxes, NFTs for in-game characters, and purchase battle passes, stake their tokens, and similar. For a full breakdown of their NFT/Token system, we suggest checking out their whitepaper.
Can I make money from Crypto Cats?
Currently, there is no way to make money from Crypto Cats. Instead, you'll likely need to spend some money to upgrade your cats quickly. However, in the future, the game is due to list on multiple exchanges where you will be able to sell your hard-earned $LIS tokens.
We directly reached out to the developers at Realis for information on listing dates; the team claims they've already set up with an exchange and are preparing a campaign for the token release. So how much can you make once it's released?
At the current price of just $0.13/ 1 $LIS, it's not exactly the most lucrative game. According to some regular players, you'll be lucky to make more than a dollar a week with regular gameplay.