Overview
Token/Network/NFTs
SKILL
($1,07), BNB Blockchain, HECO Blockchain, OEC Blockchain, Polygon, Avalanche, Aurora, Character NFTs (
Costs 0.6185 SKILL / $1,05 to create the first character
), Weapon NFTs
Game style
Strategy, PvP, Role Playing
Play2Earn
Yes, one of the best games available to earn free crypto.
What is CryptoBlades?
Created by Riveted Crypto Games, CryptoBlades is an action-packed, web-based role-playing game initially created on the BSC and possibly the best play2earn game out there. Since 2014, CrypoBlades has expanded to run on six blockchains, making transactions easier. The variety of networks also gives gamers more choices in their spending as the networks differ in their rates.
Players will mainly earn and spend the SKILL token on the game. With this, they can purchase their first character and develop their weapons and abilities. Then, as they progress and earn more, they can use it to purchase more characters or upgrade their current ones.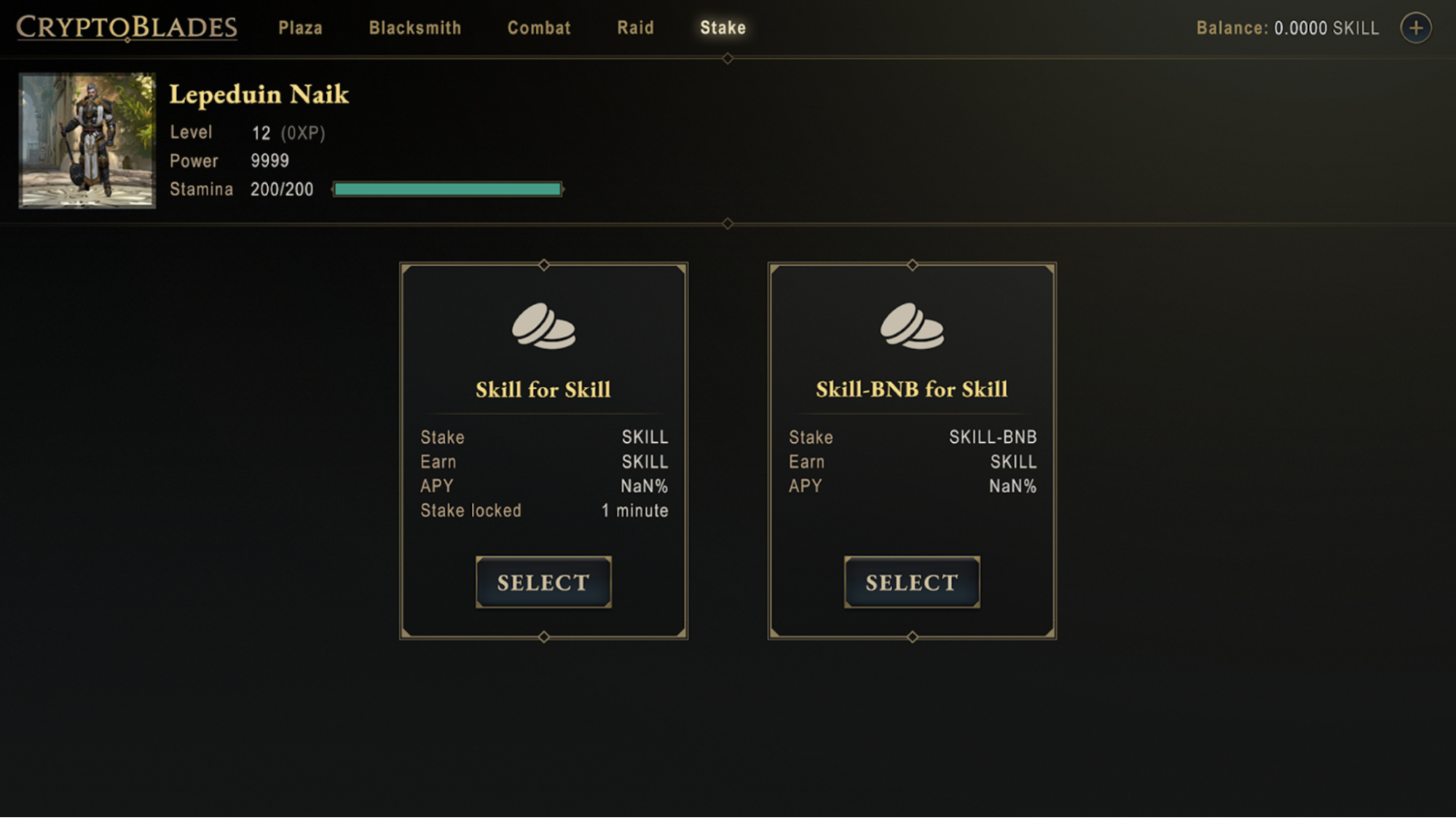 To get started on the game, you will need to first install and connect your crypto wallet or any other supported wallet, no kyc needed. Once you have your wallet sorted, you can enter the game and follow the prompts untill you need to buy SKILL. The prompts should redirect you to ApeSwap, a relatively well-known exchange that you can trust. But you can use any other accepted crypto exchange.
You will then need to craft your character, which will cost around 0.06 SKILL ($1,05). Once your characters are active, they will be displayed in the Plaza. The icon at the top of each character refers to their element. It is important to keep this in mind when playing in PvP mode. NFTs can also be sold or traded in the marketplace, called the "Bazaar," in the game.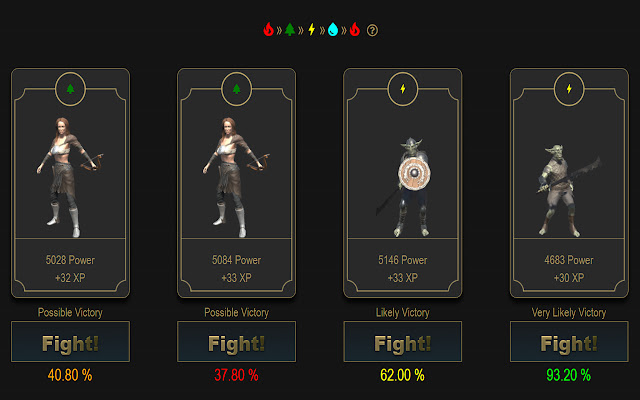 The game works on important statistics that often decide the outcome of matches. Power, elements, and stamina measure your character's overall strength. Along with character NFTs, weapon NFTs are just as important. You can hold unlimited weapons, but forging them comes at a price.
Each weapon has its own stats and elements, giving it an advantage over other elements. You can strategically place your character with a weapon to boost the element stats. Weapons are also arranged in levels of chance, creating them from one star to five stars being the rarest.
When in combat, the game measures your stats versus your opponents, which will determine the match's outcome. You will then see your role versus theirs and your earnings. There are different game modes, some of which you have to pay for. For example, the Arena mode requires you to pay 3.99 SKILL tokens to enter the PvP mode. But in the end, you can make that back by defending an attack or winning against an opponent.
Pros
Uses many exchanges

Easy to purchase

Currency can be exchanged between Blockchains easily

Works on chance and categorizes NFTs together in battles for fairness
Cons
You need to pay to start ($1,05 to purchase your first NFT)

You need to pay to enter game modes ($4,2 to enter the arena)
What is the CryptoBlades Native Token?
SKILL is the native token in CryptoBlades and is used for all the economics of the game. Players buy and create character and weapon NFTs with SKILL and earn them as a reward when they defeat opponents. Before they start the game, they have to purchase SKILL on one of the exchanges mentioned above and then convert it in their wallet to SKILL.
SKILL tokenomics work as follows:
IDO- 35%

Development- 20%

Gameplay Incentives- 20%

Initial Liquidity-15%

Liquidity Incentives- 10%
Ticker: $SKILL

Supply: 1,000,000

Current Price: $1,07
Can I make money from CryptoBlades?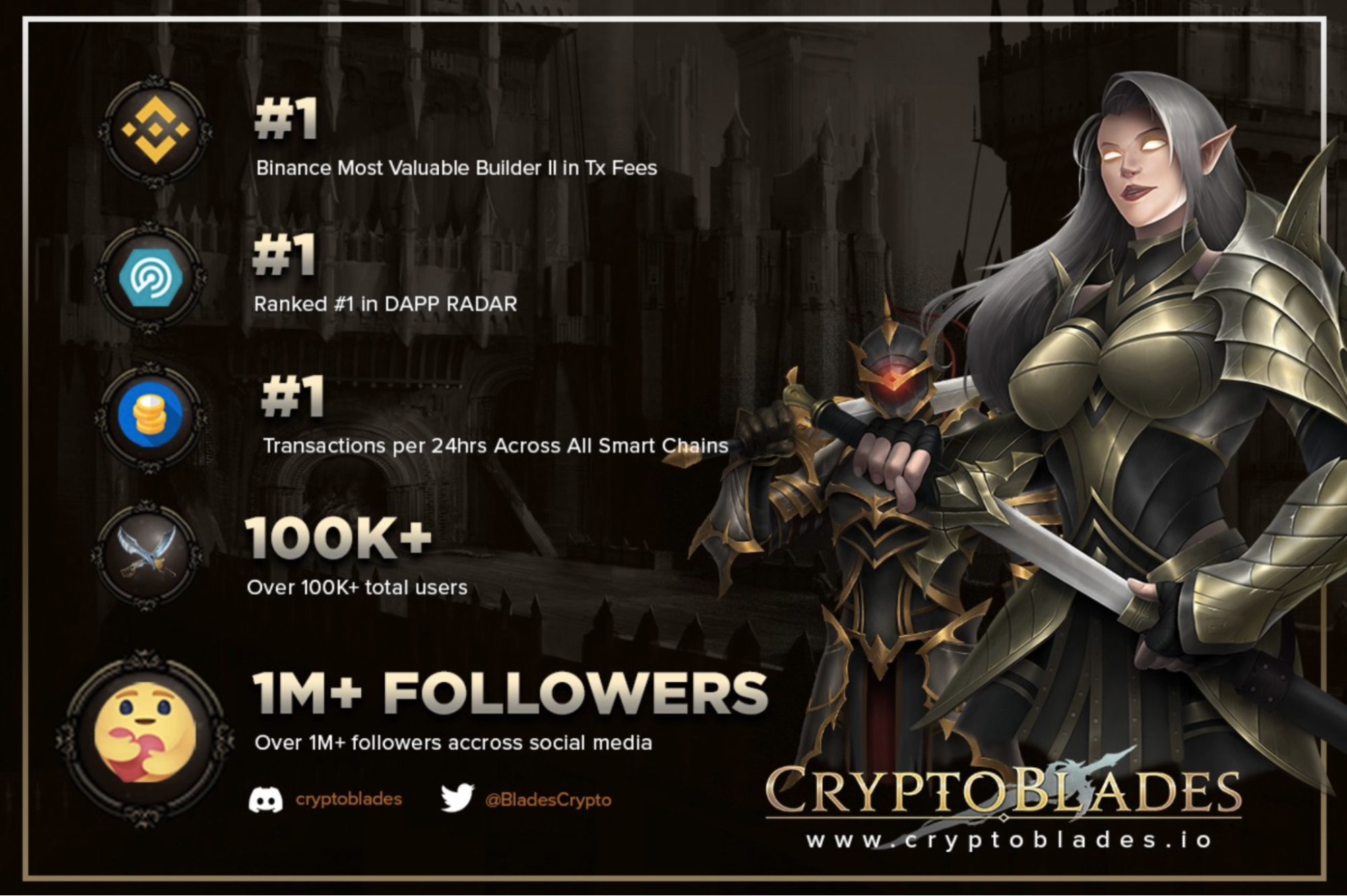 In CryptoBlades, players can earn SKILL in a few different ways. The most common is by participating in raids, battles in the arena, and other game modes. Often, you will only receive rewards after you have defeated your opponent. In this case, your award will be based on your character's statistics and the rarity of your weapon.
Additionally, you can earn SKILL by selling or trading your characters or weapons in the marketplace called the Bazaar. Say, for instance, that you sell a weapon for 2 SKILL tokens, and make $2.14 on that sale. It's hard to put a wage per hour value as this has a lot to do with player levels skills, time, and effort the players want to put in.