Overview
Token/Network/NFTs
$CHAIN, Polygon Network
Game style
PvP, Battle Games
Play2Earn
Yes, though the main focus is Play2Win
What is Chaingames.io?
Chain Games is a blockchain-integrated Web3 gaming network that allows for a decentralized game of skilled contests with real crypto payouts. This is the promise Chaingames offers its users. Anybody and everybody can make money by participating in regular tournaments. They include a ladder for skill levels, and even those new to the games could take the chance and walk away with some cash in their pocket.
The concept is pretty simple. Pay a small portion of the native token to the tournament pool, and the platform takes care of the rest. You just need to play your game and leave it at that. This idea may not be new, but when you offer something as such to gamers across all boards and when you add a Play2Earn mechanism for games like Apex Legends, Fortnite, Call of Duty, PUBG mobile, Rocket League, etc., well the platform explodes.

On March 17th, Chaingames.io Twitter made an announcement (now deleted) that they'd include Fortnite into their available games. This pushed the $CHAIN token up 900% within a week. However, this would be the ultimate downfall of Chaingames.
We approached the team to find out why they no longer offer such services, to which they've replied,
"Unless we acquire proper licensing we aren't including any AAA games on our platform, Our focus is working with other devs, publishers and studios to integrate our SDK, and implementing some of our own titles. We think that is a better implementation. Relying on 3rd party AAA titles is also ineffective since we don't control the full stack. If there is an issue with the game (like for instance we had issues with COD APIs), there is nothing we can do. We need to wait for them to fix it. That's a bad model."
The team did not take the necessary steps to secure partnerships, and when the team removed the popular options, they're now suffering the consequences.
That being said, there are still some enjoyable games to play using Chaingames.io, including "Super Crypto Cart" (similar to Mario Kart), Blackjack, Solitaire, and more. But the few games available rarely hold tournaments making chain games a shell of their old self.
https://youtu.be/CY1rMief9Pk - Some gameplay from the PvP Play2Win game Super Crypto Kart
The team now focuses on the Play2Win model that they've implemented into their own games. There's a lot of potential in chaingames, but the team needs a new marketing strategy.
Pros
Play2Earn Metric is unique and could be exciting should partnership take place in the future

Low Skill level as a barrier for entry

Built-in NFT marketplace, and Crypto Exchange
Cons
Failed to take necessary steps bringing failed promises

Few updates seen in the last year

Claims to have 40K community members, though, Telegram and Discord count says lower than 3K
What is the Chaingames Native Token?
$CHAIN is the native cryptocurrency used for all Chaingames.io tournaments. The team claims over 127 million tokens paid out through the various tournaments since the creation of the platform. The native currency is the backbone behind the platform. Although the token has taken a 95% hit, they are not alone; Almost every altcoin has felt the same blows with very few exceptions.
Ticker: Chaingames Token ($CHAIN)

Supply: 1003467774.1472

Exchanges: MEXC, Gate.io, Pancakeswap, 1Inch, Probit, LBank, Uniswap, Quickswap

Current Price: $0.02464

Staking: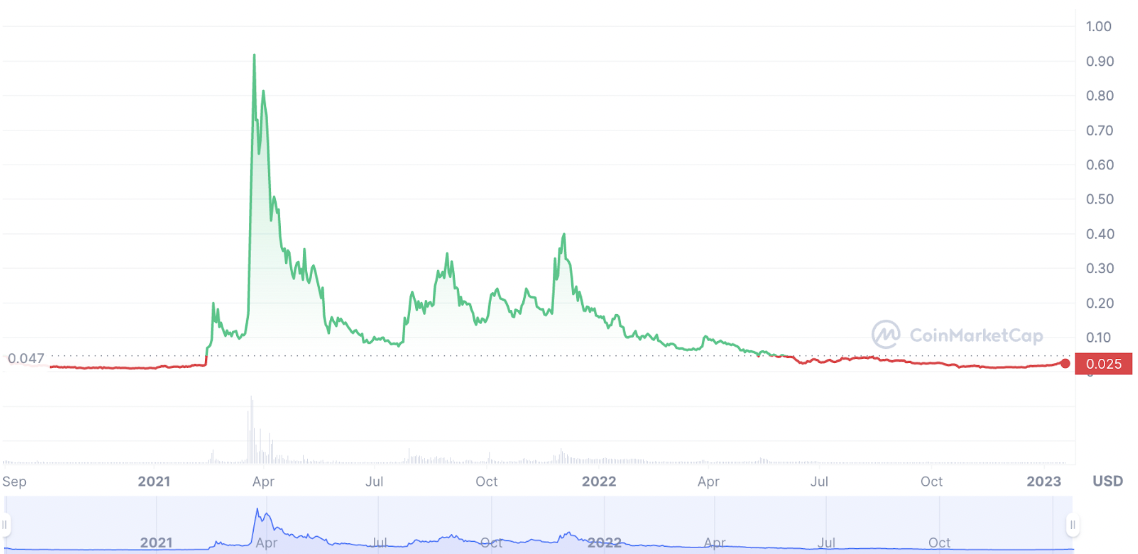 Chaingames.io includes a decent staking program. Stakers walk away with 80% of any transaction fees on the CHAIN network (when used for gaming, entry fees, etc)
if you're willing to take chances on its volatility. We were impressed to see consistent $60K + daily volume and the token still has a decent market cap of over 12.3 Million. There's still hope in the end, but it's extremely unlikely to reach its ATH again due to its track record.
Can I make money from Chaingames.io?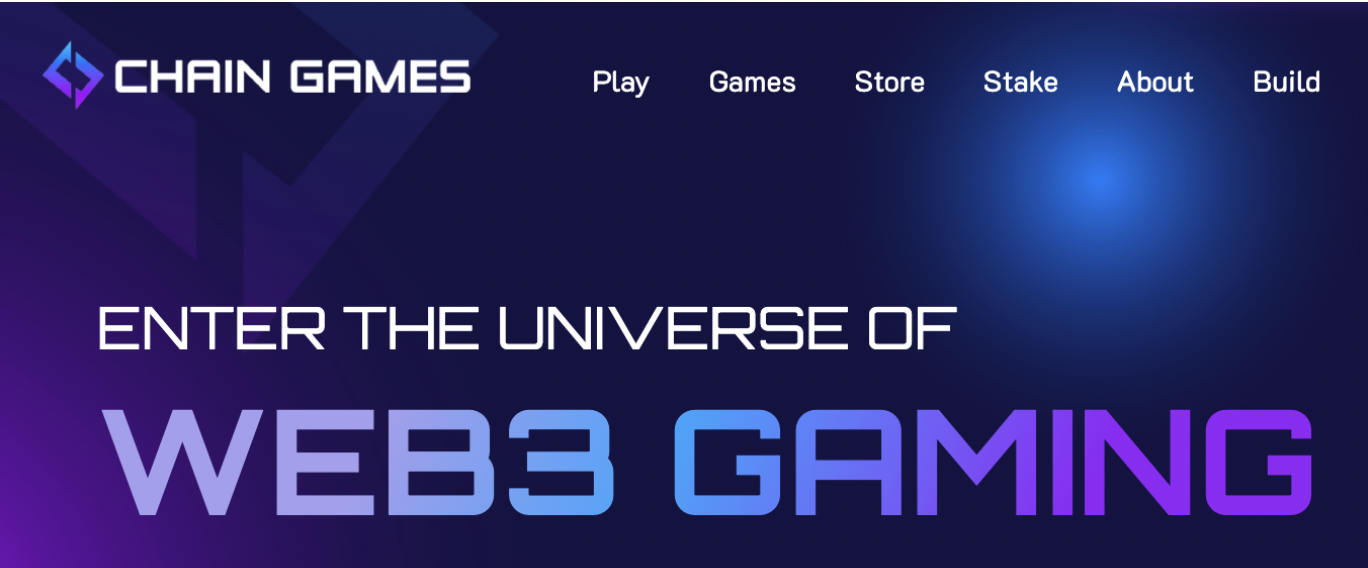 Although the token's value dropped heavily, there is still a decent amount of activity on the platform. That makes the opportunity to earn some free tokens on Chaingames.io available. However, if you're not passionate about the game you choose to play, you'll be wasting your time.
The possible earning potential changes according to your personal skill, how much time you're willing to put in, and (primarily) how much you're willing to spend on the game. As Super Crypto Kart, 21 Wild, and their other blockchain games utilize the Play2win metric, it's entirely up to you and the other players taking part.