What are Play2Earn games?
In-game currencies have always formed part of the gaming mechanisms, with players earning gold coins or tokens for performing activities. However, introducing blockchain technologies has enabled the gaming sector to collaborate with cryptocurrencies and offer real monetary rewards.
By participating in play2earn games, you'll have the chance to acquire the game's native currency and take ownership of digital assets, such as NFTs. These digital assets can be swapped with other cryptocurrencies through exchanges, meaning you can get paid for playing games.
Types of Play2Earn games
The crypto gaming world is multidimensional and caters to everyone's preferences. Whether you're into racing, strategy, combat, cosmetics, adventure, or simply looking for a great time, you'll find something to whet your appetite.
Crypto play2earn games are always released and available on most gaming platforms. The types of play2earn games include:
Real-estate Games: These games, like Decentraland and Sandbox, allow players to purchase and sell virtual land—naturally, the more attractive and rare a piece of real estate, the higher the price tag.

Battle Games: Shooting, fighting, and combat PvP-styled games are always in demand. Specialized weapons and upgradable NFTs are extremely popular and a great income source.

Trading Card Games: Collecting and owning unique cards has gone virtual. NFT-based card games allow players to dual real value cards against opponents.

Strategy: Strategy games require players to complete tasks and employ tactics. Outsmart your opposition and win reward tokens for your efforts.
How do Play2Earn games work?
By now, you must have heard of blockchain gaming. For those who don't know, blockchain-based games adopt a decentralized framework that allows a player to attain true ownership of items or tokens.
In simple terms, crypto games allow you to own the items in a game. Play2earn games offer players reward items and upgrades for completing quests or winning battles.
These items are unique, and you'll have full ownership of the upgrade or collectible NFT.
Collectible items or Non-Fungible Tokens (NFTs) can then be sold by players through a game's marketplace to other players. Thus, earning an income for playing the game, hence why they're called play2earn games.
How much can you earn from Play2Earn games?
The earning potential for play2earn games is astronomical; however, it's unlikely that you'll get rich overnight. A player's earning potential is tied to their initial investment, the game's popularity, and the hours spent gaming. Having a bit of luck always helps.
Honestly, the earnings you'll likely receive vary from game to game. Expect to lose some earnings along the way, but remember that popular NFTs have sold for over 600 ETH.
To simplify things, we've included a general indication of how much an initial investment could make you for every game. So, where can one find the highest-paying crypto games with endless earning potential?
Criteria
Our search stretched far and wide for the highest-paying play2earn crypto games. However, we needed some help to locate the best crypto games. We, therefore, used criteria to evaluate every game. Here's how we made our pick!
Initial Investment: Most play2earn games have a free demo mode. It will require an initial investment to start earning some big tokens. We tested every game to see just how much crypto was needed!

Accessibility: Play2earn games were originally accessible via Mac and Windows. However, recent developments have included Android and iOS devices in the fray. We searched for games that were accessible on multiple platforms.

Potential Earnings: As we searched for the highest-paying P2Es, we needed to consider every game's potential earning payouts. We didn't include time wasters on our list.

Native Tokens: Every crypto game uses a native token; some tokens have a higher value than others. Higher-valued tokens ultimately mean we'd earn a higher payout at the end of the day.

Rewards: Most play2earn games offer players rewards; we were just interested in the type of rewards on offer.
Highest paying P2E Games
Yes, you guessed it, we've finally made it to our list of highest-paying play2earn games. Here's our selection!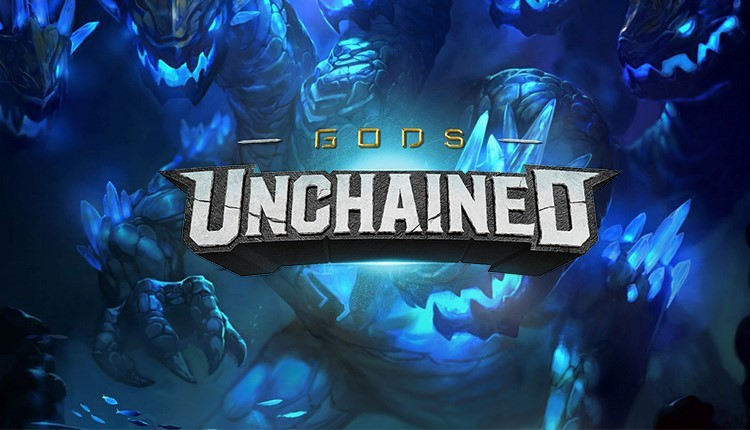 Withdrawable currency
$GODS
Game Support
Live Support, Discord, Email, and Community Support
Supported Devices
WeWeb, Mac, Windows
Gods Unchained is a strategic NFT card game that exploits the strengths and weaknesses of mythical gods. You can access the game for free, with 85 complimentary cards available at the start.
You must use a strategic approach to decimate your opponents' cards and start earning in the game. Every god card you acquire is an NFT, which you can sell on the in-game marketplace.
The value of each card is dependent on its rarity. Some cards have fetched incredible prices of late. God's Unchained in-game token, $GODS, is high value and priced at $0.3 per token.
Your earning potential for Gods Unchained is limited to your first ten matches of the day. Players only earn fragments for games they win, with double fragments awarded for their first three wins.
The total amount of $GODS awarded to a player is calculated by (players fragments/ daily community fragments) =$GODS. As no initial investment is needed, you can earn crypto without spending a cent.
Pros
High-value native currency

Free-to-play

Immediate earning potential
Cons
The game is one dimension and doesn't appeal to those who aren't fans of card decking

Not available for mobile devices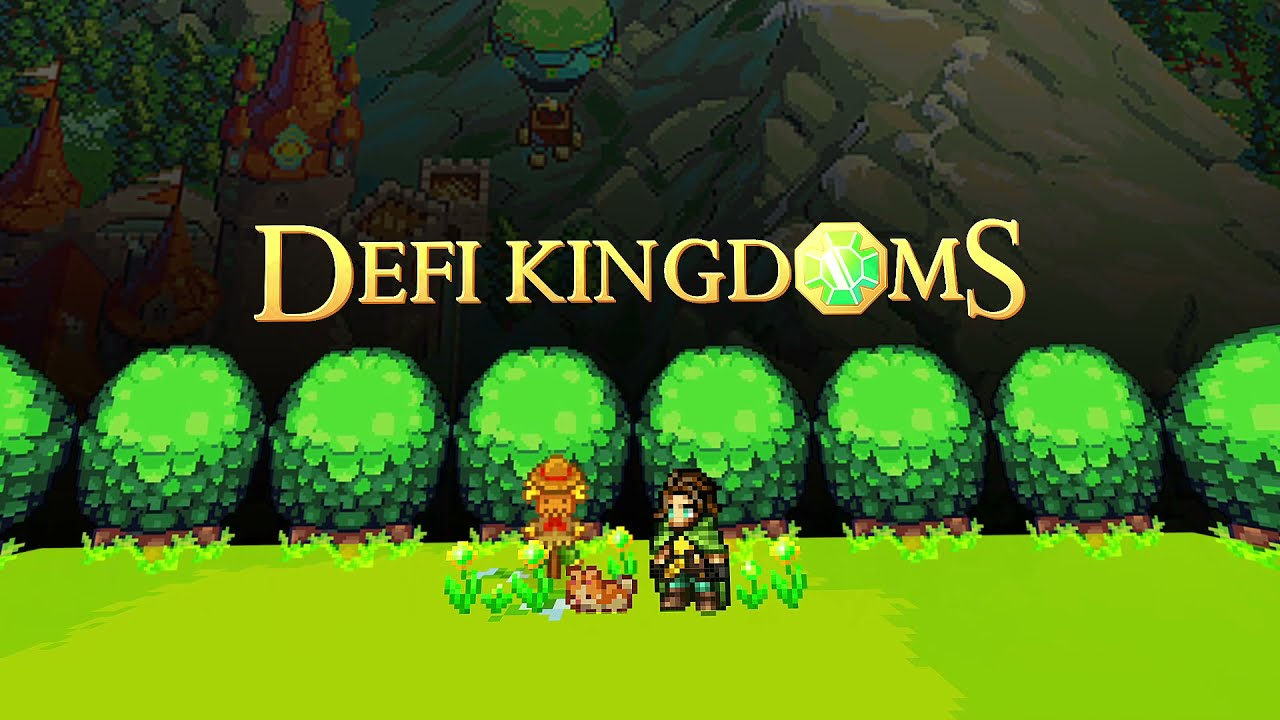 Withdrawable currency
ERC-20 Token "Jewel"
Game Support
Discord, Telegram, and Community Support
Supported Devices
Web, Mac, Windows
DeFi Kingdoms is a cross-chain fantasy RPG game with retro art and collectible NFTs. In DeFi Kingdoms, you'll get to explore a pixelated world as the commander of a legion of heroes.
The primary purpose of this blockchain game is centered around a hero's function. To get started, you'll need to purchase a hero with Jewel, the in-game native currency, from the tavern (marketplace).
NFT Heroes receive rewards for completing quests and engaging in PVP battle mode. You can sell, hire, and list upgraded NFT heroes on the in-game marketplace for Jewel.
A standard or entry-level hero costs between $10 - $20. An estimated initial investment of $100 will get you some decent heroes, earning you between $5 - $10 daily.
In addition, staking your hard-earned Jewel through the game will reward you with a passive income. DeFi Kingdoms is currently only available for Mac and Windows.
Pros
Gamified DeFi elements

Integrated marketplaces for ease of use

Great community support
Cons
Initial investment fee

Not available for mobile devices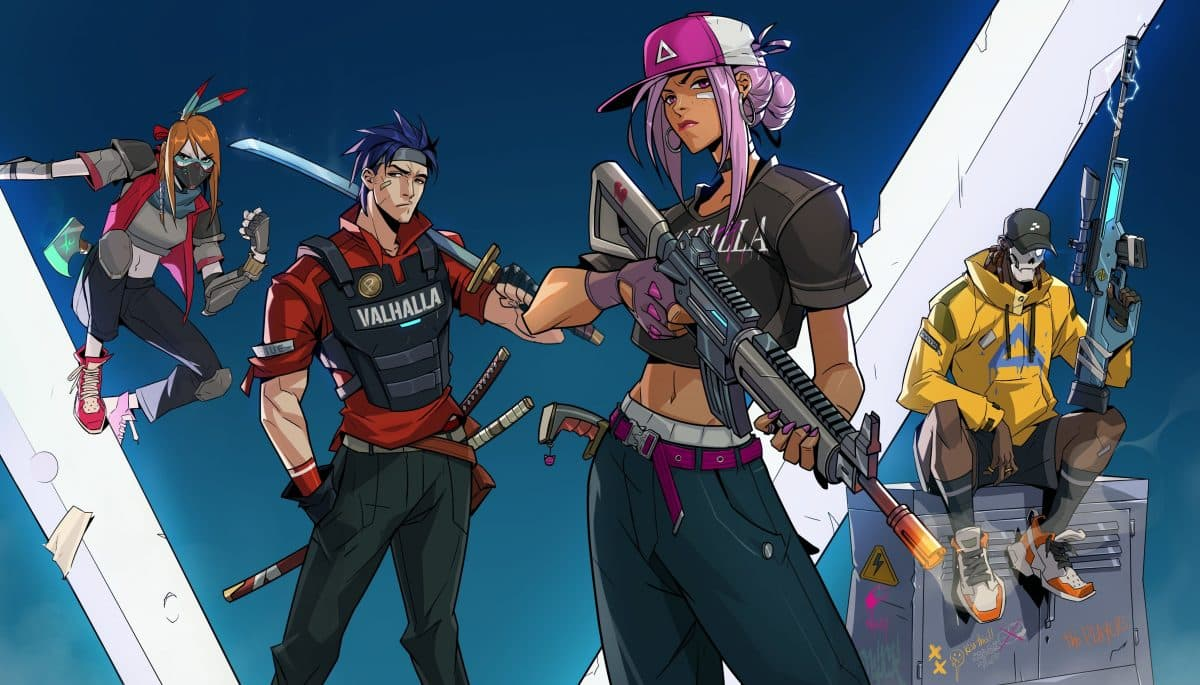 Withdrawable currency
FLOKI
Game Support
Discord, Twitter, Email, and Community Support
Supported Devices
Mac and Windows
Valhalla is a play2earn metaverse game where players roam through expansive worlds and battle monsters. However, the combat moves are likened to chess, requiring strategy.
Valhalla uses FLOKI INU as its native token, which is compatible with Ethereum and Binance Smart Chain. The token gained a significant following due to Billionaire Elon Musk's Tweet naming his dog "Floki."
There are two ways to earn tokens in the game. Firstly, you'll need to battle monsters in the open world for rewards. Secondly, the game is NFT-based with an in-game marketplace, which allows you to buy, sell, and trade items.
Valhalla is a free-to-play P2E game; however, the game's NFTs are priced at around 3 ETH. An initial investment of $100 could double overnight. The potential earnings are limitless with memecoins.
Pros
Free-to-play

Free-to-play

Great community support
Cons
Graphics and game mechanisms are different from traditional combat games

Not available for mobile devices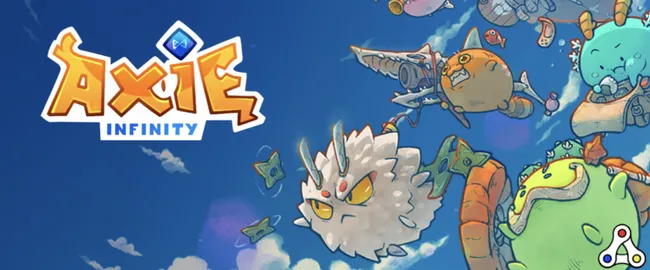 Withdrawable currency
SLP
Game Support
Live chat support, Email, and Community Support
Supported Devices
Android, iOS, Mac, Windows, Playstation, Xbox
Axie Infinity was once the most popular play2earn game, with over 2 million daily players. Axie Infinity is centered around breeding, collecting, and trading pet monsters called Axies.
To start, you'll need to purchase three Axie monsters from the game marketplace. Axie monsters can sell from 0.01 ETH up to an incredible 100 ETH. Players can earn between $8- $40 per day, depending on their Axie monsters.
An initial investment of around $800 will buy you above-average Axies, equating to about $10 daily. If the startup investment is harsh, you can always hire or loan an Axie from a breeder.
In-game activities earn you SLP (Smooth Love Potions), the game's native token, which you'll need to breed new Axies. Every Axie is an NFT, which you can sell or trade to other players.
In the past, Axie Infinity NFT creatures have sold for close to $ 1,000,000, which makes the game extremely profitable in our book!
Pros
Growing community

Integrated marketplaces for ease of use

High earning potential
Cons
High volatility of SLP

Some glitches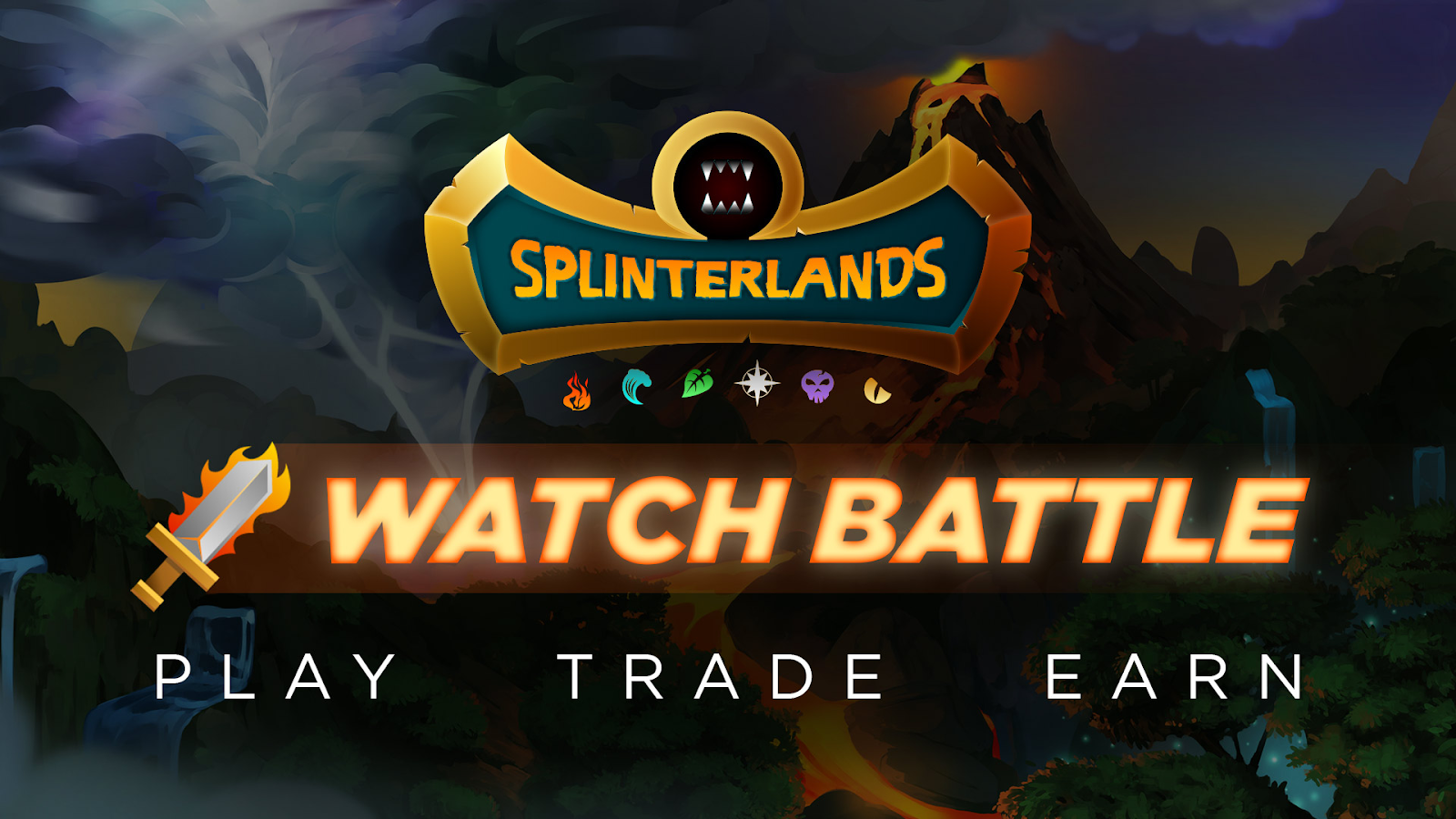 Withdrawable currency
DEC
Game Support
Live Support and Email
Supported Devices
iOS, Android, Mac, Windows
Splinterlands is a thrilling blockchain-based card game where each card is a tokenized NFT. Players participate in daily quests and duel in battles to unlock new creatures.
This NFT strategic game is free-to-play; however, unlocking the play2earn features requires an initial investment. You'll need to purchase a spellbook for $10 to get started. This book allows you to compete in tournaments, earn rewards, and trade cards on the marketplace.
Players who make higher initial investments between $100 or more can purchase higher-ranking cards. For instance, an investment of $100 will give you a spellbook and silver cards level 3.
Furthermore, a $ 1,000 investment gives you a spellbook and gold cards level 3. The more you decide to invest, the better cards you can buy. However, this doesn't mean you'll make more money.
Splinterlands offers high returns for little capital invested. The higher the amount of capital invested, the longer it will take you to make a return on your investment.
Splinterland uses the BNB blockchain with Dark Energy Crystals (DEC) as its native token. You'll need to win tournaments against other players to earn these tokens.
Secondly, being an NFT-based game, players can buy, trade, and sell their cards on the Splinterlands marketplace. Splinterlands cards have seen some impressive price tags, with rare cards going for as much as $17,000!
The P2E is available on iOS, Android, Mac, and Windows.
Pros
A large variety of card packs for tournaments

Unique gaming experience

Community support
Cons
No roadmap for future development

Native currency, DEC, has little value outside gameplay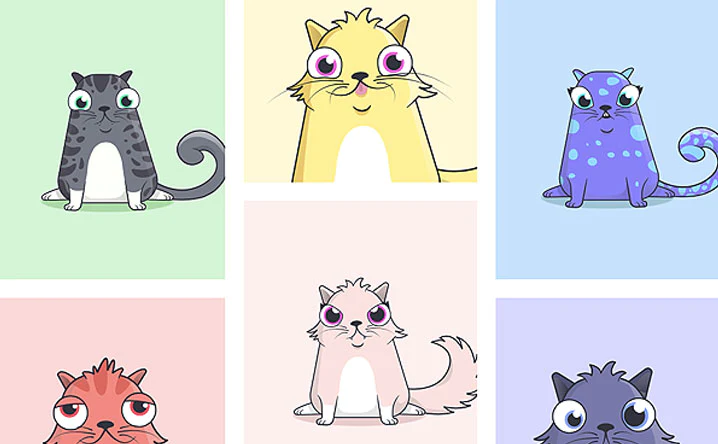 Withdrawable currency
ERC721
Game Support
Live Support, Discord, Email, and Community Support
Supported Devices
Web, Mac, and Windows
In 2017, Cryptokitties was one of the first play2earn NFT blockchain-based games, which changed the face of crypto gaming. This Ethereum-based blockchain game allows users to buy, collect, breed, and sell their virtual NFT cats.
The game has an estimated 1.5 million users, with each cat being one-of-a-kind and can't be replicated. You'll need to purchase a Cryptokitty from the games marketplace to get started.
Cryptokitties may sell for as low as 0.001 ETH; however, their prices can skyrocket to over 500 ETH. In recent months, the cost of Cryptokitty NFTs has seen a drop in value. An initial investment of 1ETH could easily be doubled, depending on whether or not someone likes your NFT's attributes.
There are two ways for you to start earning ERC721 tokens. Firstly, breeding and selling NFT kitties through the games marketplace. Secondly, you can become a breeder and mate with another player's feline NFTs to earn tokens.
In recent years, Cryptokitties NFTs have sold for up to 600 ETH, thus making it worthwhile to breed these kitties. Cryptokitties is available on Web, Mac, and Windows.
Pros
Great community support

Unique gaming experience

High-value NFTs

Integrated marketplace for ease of use
Cons
High gas fees for trading with Ethereum tokens

Lack of scalability