Originally, fairness in online gaming would be based on the level of certification that a casino or game provider would have or their license. However, certification and honesty are often not related. For new software developers it was always tricky to independently gain acceptance despite their game's quality or level of openness unless we're talking about big names like Micro Gaming and Evolution Gaming. Provably Fair games address this issue.
Thanks to Bitcoin's blockchain technology on which most provably fair games are built, casinos are prohibited from rigging games and are required to safeguard players' stash while players are unable to gain access hints and tips of the games, as all outcomes are generated by the algorithm with no room for external influence.
History of Provably Fair Games
Bitcoin was initially considered to be like any other in-game currencies such as Second Life's Linden Dollars. However, cryptocurrency soon proved that it's not like fiat currencies at all and it's real world benefits go way past quick transactions. In the early 2010s, the first pure crypto casinos, like Cloudbet, appeared and in 2013, traditional casinos in Las Vegas began accepting Bitcoin for small purchases before they introduced it as a more acceptable payment option paving the way for cryptocurrencies and blockchain technology to be used in a much broader spectrum.
The first provably fair games to appear were typical crypto games like dice or crash as it was much easier to be built using blockchain and that's exactly the reason why they were the most popular crypto games. Given crypto casinos legitimacy problems due to their limited licensing options, the operators quickly understood how this technology can be used to their advantage. Unlike licenses which provide players with a security guarantee from a governmental agency, provably fair games provide this stability to the players themselves. Anyone can go and examine how these games operate and decide himself whether they are safe or not.
In 2022, the majority of crypto casinos offer provably fair games not being limited to Dice or Plinko but they include slots or live games too. Stake Casino is a good place for new players to witness how provably fair technology works.
Why you should go for Provably Fair Games
As explained above, provably fair games are popular because the system offers several advantages over traditional games but mostly increased reliability. Find below the key benefits of provably fair technology:
Transparency
Until the advent of provably fair games, there was no way to verify that casinos were operating fairly. The only way to know if you were playing at a trustworthy casino was to trust them. Provably fair technology enables players to independently verify that their game results are not being manipulated. This means that players can use the technology to check if they are being cheated by the casino, and as a result, players trust in online casinos has increased.
Reduced Fee
Provably fair games don't charge exorbitant fees or have hidden transaction costs. Each deposit or withdrawal is processed at a lower or zero fee than that of a standard fiat casino and therefore the fees players have to pay are much lower.
No need for Third Party Auditing
Provably fair games don't require third-party auditing testing labs since this technology made each game open and easily verifiable. Thanks to that, disputes between players and casinos are resolved faster and more fairly.
Improved Game Quality and Enhanced Features
In terms of game functionality, online casino games have improved compared to their traditional counterparts. Players can now find higher Return to Player (RTP) percentages at blockchain-based casinos, reaching up to 99%. Some blackjack tables even offer an RTP of 99.5%, providing players with a longer and more enjoyable gaming experience.
Overall, because of their increased speed and lower costs they contribute greatly to the user's experience enabling more generous bonuses including cashbacks and VIP programs. Considering its a fairly new technology the graphics and themes are improving at lightning speeds, indicating that soon all game providers, no matter if they run on a crypto casino or not, will try to imitate this technology.
What are their risks?
Now that you understand how a provably fair gaming system works and why it has become so popular in recent years, it's important to point out some limitations of the algorithm and some of the dangers players might face.
Fair Gaming May Not Always Be the Case
Even though the future of provably fair systems seems promising, online casinos can still alter the server seed. They can even tamper with the results provided by the system. In this case, fair and unpredictable outcomes won't be as unpredictable as promised. The problems with the system led to negative feedback from many players claiming that they had been scammed by gambling websites. The best way to deal with this is to conduct your own research and check what other players have said online.
Extremely Volatile
Bitcoin is a risky asset to invest in. The value of a Bitcoin can significantly fluctuate in a short period. This can make the use of Bitcoin more expensive than fiat currency, as you might end up paying more for the same item due to the exchange rate between different currencies. In the case of provably fair games this can have an impact on the fees. Until the hedge funds stop playing with crypto trading and messing with the coins' prices, that danger is there.
Starting Seed Exposure
An important drawback of provably fair systems is the exposure of the starting seed, which allows hackers to decrypt and predict rounds without difficulty. This would make playing on that site impossible, as one could always just pick the winning numbers but that's something that should worry casinos and not you.
What games can be provably fair?
Provably fair games consist of most game types really, including: Roulette, Crash, Keno, Head Tail, Slots, Hi-Lo, Plinko and more. Basically games where chances of winning are in probable ratios. For instance, Roulette gives 1 out of 36 probability, also gives half-half chances. Same goes with Crash, you just get different results every single time.
Remember, just because a site claims to be provably fair doesn't mean it is. So always first check for scams and how to deal with them.
Where to play Provably Fair Games?
Stake
Stake is one of the top crypto casinos with lifetime rakeback, a great reputation, and two-factor authentication. Since its inception in 2017, it has garnered more than 5 million users worldwide. The Stake Casino includes 16 new provably fair games with a very reasonable house edge.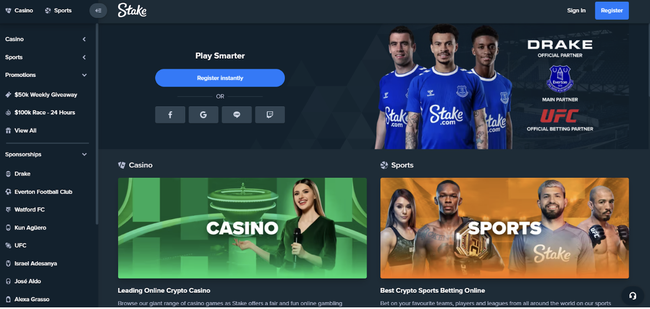 Bitcasino
Bitcasino went online in 2014 and it consists of over 2000 slots, table, and live casino games. Thanks to its seniority and approach, it is considered a very legitimate and safe option.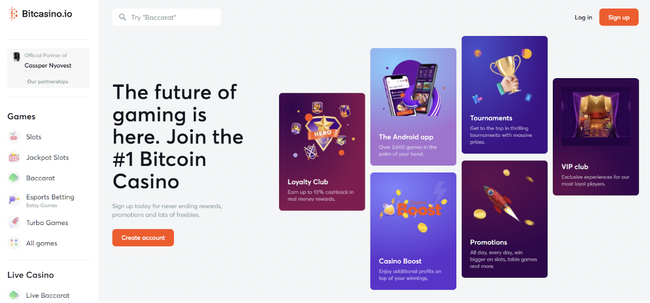 Bitsler
Bitsler is a 2015 cryptocurrency gambling website. Classic casino games such as slots, roulette, and blackjack can be enjoyed here with an additional 20 in-house gambling games, which they refer to as their originals including provably fair ones too.
Winz
Winz.io is a fairly new crypto casino launched in 2019 from Dama NV but with over 7000 games and numerous coins available, it managed to quickly become a top tier crypto casino. Thanks to their superior product they have managed to already win a few prizes, but what makes them better is their support which is simply outstanding. Don't hesitate to reach out to their customer support agents regarding any question you have or difficulty you may face.