What regulations you need to worry about
Depending on your country, you may or may not be eligible to play certain table games, have access to bonuses, and your betting limits may vary. Thankfully in this case, the UK online gambling regulations do not restrict users without reason.
Although you may be playing with crypto, all bets you play are seen as "the equivalent in Great British Pounds." for instance, if you place a bet of 1 BTC right now, you'll be paying 13 783,71 GBP
For the most part, UK-based players have almost full access to the casinos, so long as they are regulated and approved by the UK Gambling Commission. Issues such as bet limits, KYC, and similar are the responsibility of the casino. As long as you aren't using funds illegally, you should be good to go.
Top five crypto casinos to play at while in the UK
1. BC.Game: The best crypto casino in the UK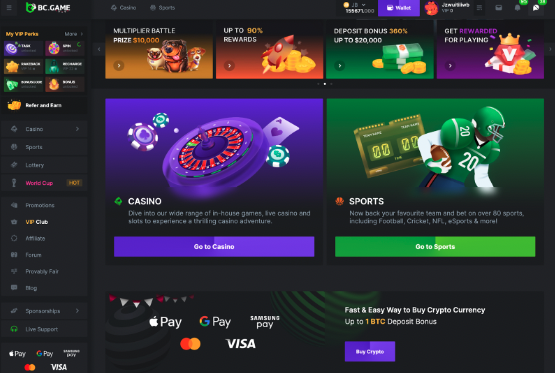 For more information read hear BCgame's complete comprehensive review.
2. Stake: Best reputation, best for high-rollers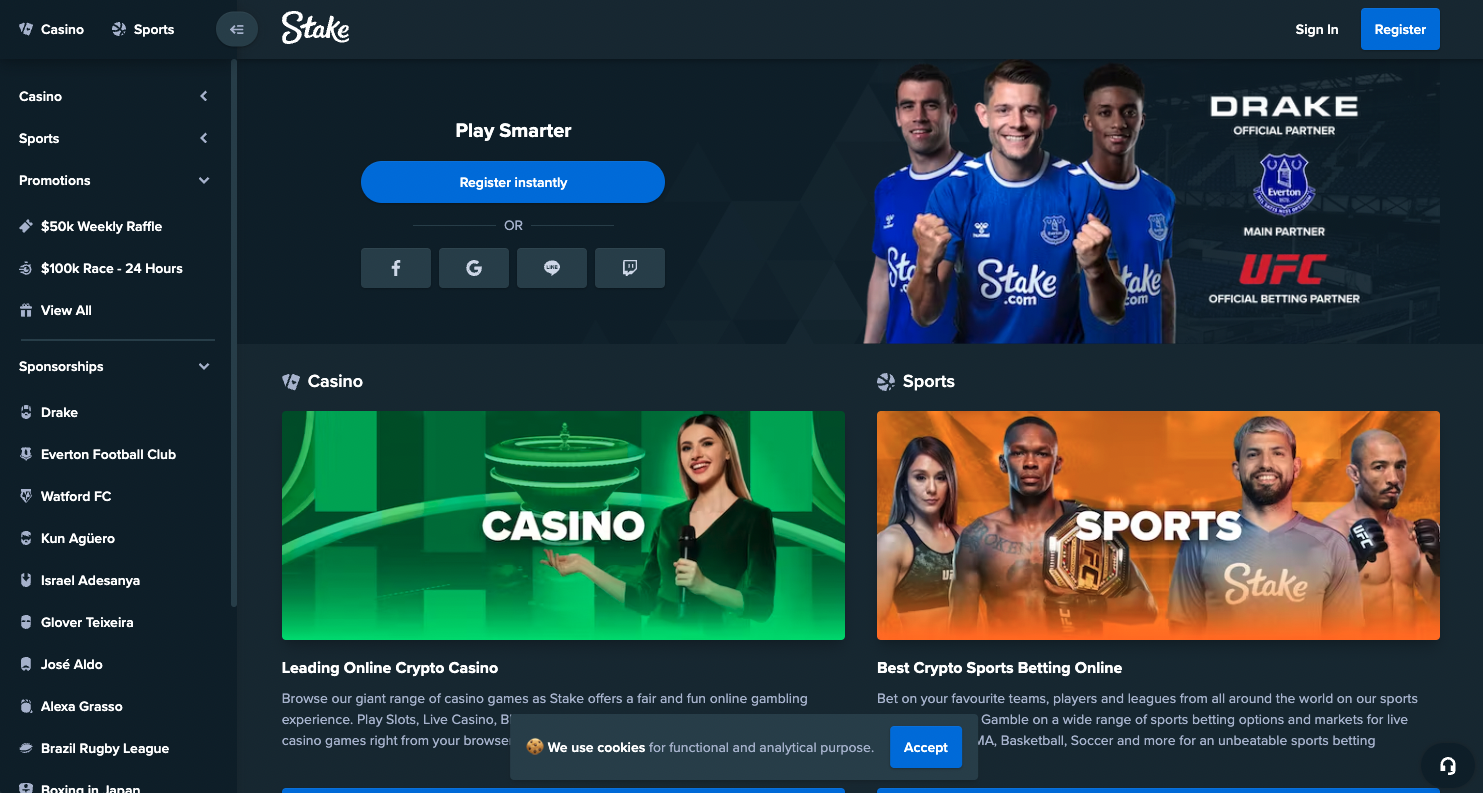 Click here for more information on Stake casino.
3. Duelbits: Best user experience

4. Winz: Best bonuses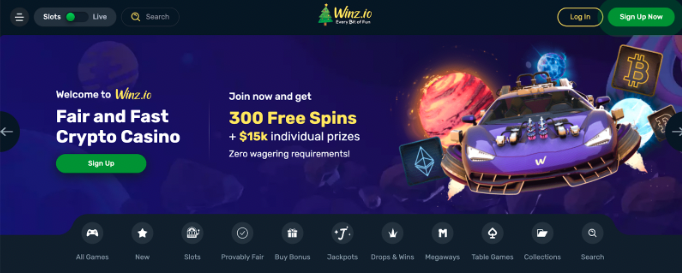 Read Winz comprehensive review.
5. FortuneJack: Best design and game variety
How we chose casinos
Finding the best casino of any kind means that it'll need to follow a few criteria to be deemed viable for our list. In our testing we looked at different features and ruled out casinos that do not offer the best of the best.
In the end we tested about 30 of the best casinos and found these five casinos to work the best for us. So what criteria were we looking at?
Provably Fair gameplay/ Live Casino: Using online casinos creates a problem of trust. You're giving your funds to a game and hoping it's providing fair results. This is why we believe the casino must either offer provably fair results, or include an online casino so that you can ensure there is no dodgy business.

Licensing: As per the UK Gambling Commision, "commercial entities that wish to offer online gambling services of any kind to UK citizens must hold a license to operate from the Gambling Commission."

Reputation: The crypto world in general can be a difficult and dodgy place. There are thousands of scam and phishing sites. Slap gambling into that and it's a disaster. That is why a gambling website's reputation is essential.

House Edge/ RTP: The house edge, or Return to Player (RTP) needs to be clear to the player. We need to know whether the game is providing us a player with a fair chance of walking away with some funds. Some games offer up to 99% RTP results, and others as low as 85%. This is vital information that needs to be clear.

User Experience: There's no point in spending your money with a messy interface, a slow website, and bad customer service. The user experience needs to be premium… especially with the plethora of options we have today.

Bonuses: Although this is not a priority when choosing a casino, it's a clear draw. With so many options, a good bonus makes it worth your time moving over to a new casino.