How cryptos changed the game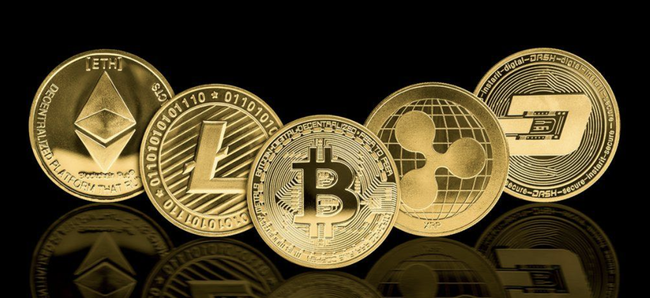 The use of blockchain technology has become the pattern in the gambling industry, and the nature of these online gaming platforms is appealing to many players worldwide thanks to their speed and great offers.
Using cryptocurrency as a mode of payment provides safety to the currency as transactions are clearly defined and recorded, and because of their decentralized nature, no centralized authority to verify the transaction is neededs; as such, no additional fee is incurred. Transactions are faster, products are well developed, and the players using cryptocurrency are protected by the added anonymity.
Moreover, the use cryptocurrencies and blockchain techonologies brought new developments such new crypto games designed exclusively for this type of casinos or provably fair games which allow the player to check themselves the legality of a game. To keep up with the growth in the industry, fiat casinos started accepting crypto and they enabled easier and faster deposits and withdrawals.
Although some online fiat casinos accept Bitcoin (BTC), popular altcoins that have increased in value over the years have also been received. They include:
Ethereum (ETH)

Dogecoin (DOGE)

Litecoin (LTC)

Ripple (XRP)

Tether (USDT)

BitcoinCash (BCH)
Other than the coins listed above, other popular cryptocurrencies are TRON, Cardano, Dash, and Monero.
What is a hybrid casino?
What's a hybrid? Apart from a popular category of cars in California and according to the Merriam-Webster's dictionary is "something (such as a power plant, vehicle, or electronic circuit) that has two different types of components performing essentially the same function". In simple words hybrid is a creature or object which combines elements of two different spieces and still functions. Hybrid casinos combine elements of both fiat and crypto casinos but still operate perfectly normal.
They have a few differences to crypto casinos. While they accept payments and withdrawals in one or a few coins, players aren't allowed to wager with them. On Cloudbet or any other crypto casinos players can bet on Bitcoin or Ethereum or the other available coins. On a hybrid casino their coins will be converted to a fiat currency and even if they can cashout in crypto they can't wager with it. Also, hybrid casinos while some add crypto games and a more crypto look on their platforms in general they tend to resemble a more traditional old fashioned fiat casino. Another common characteristic is that hybrid casinos tend to have more alternative payment options compared to both fiat and crypto casinos as their business model relying on accepting different forms of payment. Some known examples are Netteler, Wise and Skrill
PlayAmo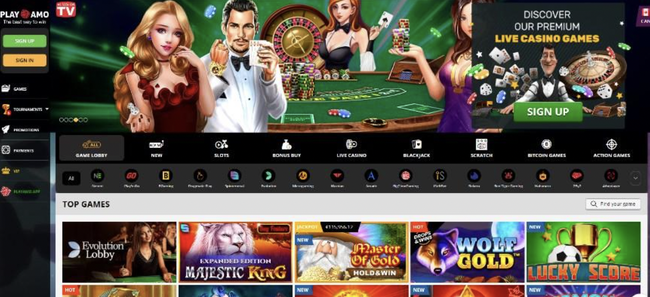 PlayAmo Casino is an online fiat casino established by a known gaming company Direx N.V. in 2016. Unsurprisingly, PlayAmo Casino accepts cryptocurrencies to stay competitive in the market. It is well known for providing various different options of fiat transactions and crypto transactions.
SUPPORTED CRYPTOCURRENCY
Playamo's payment options are worth mentioning positively because bitcoin (BTC) and other coins aren't just only accepted but most of the games are played in bitcoin format, which means your credit value remains BTC or mBTC instead of a fiat currency.
DEPOSITS AND WITHDRAWAL
PlayAmo charges a fee for the deposit and withdrawal of Bitcoin. It charges 0.2% on every minimum and a maximum deposit of €5 and €4000 worth of BTC, respectively.
It also charges 0.2% on the instant minimum and maximum withdrawals of €20 and €4000 worth of BTC.
PAYMENT VERIFICATION
Bitcoin's withdrawal and deposit payments are verified instantly, so you don't have to wait for days to get your winnings.
MEGASlot
Megaslot casino is one of the new casinos created in 2021, and it is known for its focus on online slots and many online casino games. It is also one of the casinos that offer players the service of playing with either fiat currencies or cryptocurrencies.
SUPPORTED CRYPTOCURRENCY
MegaSlot casino offers players the opportunity to deposit and make withdrawals with various cryptocurrencies. Acknowledging the benefits attached to the use of crypto, MegSlot has enriched its coins portfolio with the following coins:
Bitcoin (BTC)

Ethereum (ETH)

Dogecoin (DOGE)

Litecoin (LTC)

BitcoinCash (BCH)

Tether (USDT)
DEPOSIT AND WITHDRAWAL
MegaSlot casino offers a limit of €20 for most payment methods. On crypto deposit, it charges 0.1 mBTC for Bitcoin, 0.01 USDT for Tether, 0.001 BCH for BitcoinCash, 1 DOGE for Dogecoin, 0.01 ETH for Ethereum and 0.01 LTC for Litecoin.
There is no limit on how much crypto you can fund your account with; you are free to deposit as much as you want.
The minimum withdrawal limits you can make on cryptocurrency are €20 in BTC, 0.23 BCH for BitcoinCash, 20,000 DOGE for Dogecoin, 0.15ETH for Ethereum, 1LTC for Litecoin, and 5,000 USDT for Tether. You can make maximum withdrawal limits of €5,000 worth of BTC, 23 BCH, 1,900,000 DOGE, 14ETH, 113LTC, and 5,000 USDT.
PAYMENT VERIFICATION
MegaSlot's verification process is ultra-fast compared to other online casinos. When you deposit cryptocurrency, it takes a few minutes for your funds to be deposited, and it takes seconds to get your funds out of the casino. Overall, the Megaslot team verifies all withdrawals within 24 hours.
Lucky Creek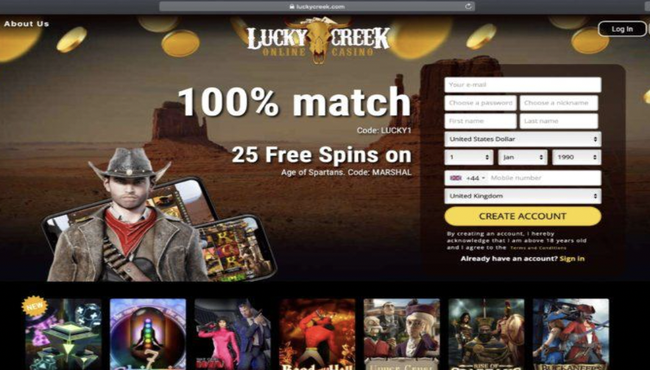 Lucky Creek is an online casino founded by Genesys Technology Group in 2010 and based in the Dutch Antilles. They have unmatched high-level security, exciting promotions, high returns, and some of the best slots. However, especially to players depositing wit crypto they offer a 20% cashback on their first two deposits.
SUPPORTED CRYPTOCURRENCY
Luckycreek banking system has its positive aspect, one of which is the acceptance of cryptocurrencies. The crypto accepted include:
Bitcoin

Ethereum

Litecoin
DEPOSIT AND WITHDRAWAL
Lucky Creek offers users free deposits on cryptocurrency and a 20% cashback on their first two deposits while the minimum deposit limit is $20. Players have a minimum withdrawal limit of $100 on crypto but only for bonus funds.
PAYMENT VERIFICATION
Depositing funds with crypto on Lucky Creek is instant, and usually you receive your winnings within a few minutes, ID verification might be required depending also on the amount you are about to withdraw.
Nomini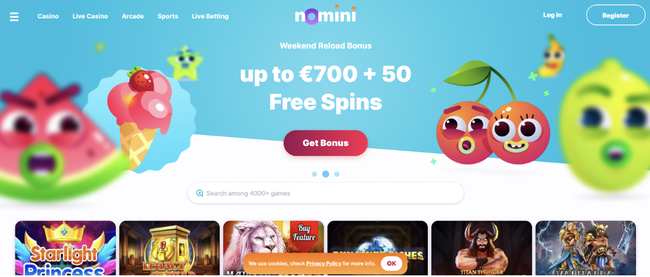 Nomini is an online casino with many slots and table games players can enjoy. It is newly established and has excellent welcome bonus packages that fits new players who want to play the most with limited balance.
SUPPORTED CRYPTOCURRENCY
Nomini accepts a fair number of cryptocurrencies. These are:
Bitcoin

Litecoin

Ethereum

Ripple
DEPOSIT AND WITHDRAWAL
The minimum deposit limit is €20; however, you can get a higher deposit limit if you claim a bonus with an offer. Also, the minimum withdrawal depends on your VIP status. Level 1 players can withdraw €500 per transaction and €10,000 per month.
PAYMENT VERIFICATION
Crypto deposits on Nomini are instant and free. Also, if you are making a withdrawal of your winnings in cryptocurrency, payment verification varies between 24 hours and seven days after submitting a request.
22Bet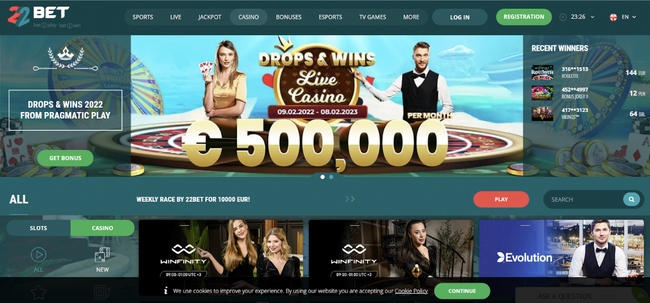 Launched in 2018, 22Bet is an online casino characterized from easy payments and fast withdrawls, generous rewards for players and a huge betting availability.
SUPPORTED CRYPTOCURRENCY
22Bet accepts a wide range of cryptocurrencies as payment for deposits and withdrawals. These currencies include:
Bitcoin

Ethereum

Litecoin

Dash

Dogecoin

Ripple

Tether and more.
DEPOSIT AND WITHDRAWAL
Each payment with crypto has its deposit and withdrawal limits. When you deposit with BTC, the minimum deposit is 0.01 mBTC.
There are higher withdrawal limits for other cryptocurrencies. These are 1.80 mBT for Bitcoin, 50 ETH for Ethereum, 1 DASH for Dash, 100 DOGE for Dogecoin, and 10 LTC for Litecoin. On the other hand, users have an unlimited maximum withdrawal limit on all cryptocurrencies.
PAYMENT VERIFICATION
Withdrawals can be made through the cryptocurrency wallets you registered with, and verifications are done within an hour usually. Although, for new players, verification can take up to 24 hours due to increased security checks.