Overview
Token/Network/NFTs
Ethereum blockchain, CryptoKitties (each kitty is an erc-721 token), ERC20 token,Ether
Game style
Design, simulator trade
What is CryptoKitties?
CryptoKitties is among the most popular cryptocurrency games on the market. The game is based on purchasing, breeding, and selling virtual cats. Here's the catch, the cats are all unique. Because of the genes given to them, every time they breed, their DNA changes, producing a new breed and a unique cat.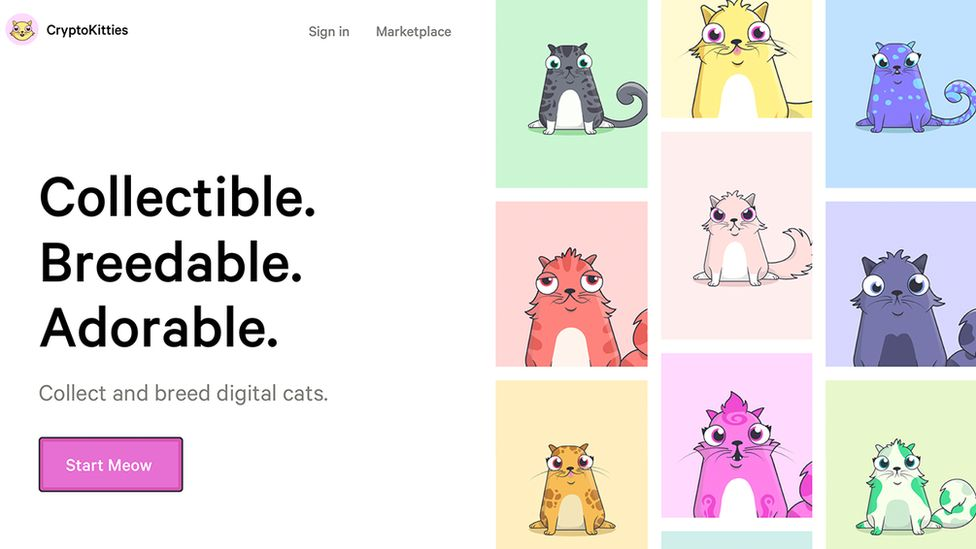 Based on the Ethereum blockchain, the game doesn't have its own specific token on the blockchain. Rather, the NFTs (CryptoKitties) are tokens and can be bought directly with Ethereum.
Each cat has been given a unique number, and has a 256-bit genome and DNA. This means that the traits of the cats you breed with will be inherited by their offspring, simulating real-life cats and creating a constantly evolving ecosystem that engages its players.
​​CryptoKitties is only available on Windows, Mac, or Linux; there is no mobile version. To get started, you will need to make sure you have a browser wallet set up, like MetaMask. Search for a kitty and select the one you want. You will be prompted to pay for the kitty through your connected wallet, so make sure you have some Ether in your wallet.

To buy a Cryptokittie, go to the marketplace on the game's homepage, then go to the search option, and a drop-down menu will show a "for sale" option. You can buy your first cat here. You will have to scroll through the different kitties to find the one you like. There won't be a standard price for them either.
Because each kitty has its own unique traits, their prices differ as well. As you go onto the marketplace, the first price for kitties you will see will range from 0.004 ETH to 0.006 ETH. That makes your first purchase around $8. CryptoKitties prices skyrocket from time to time. The most expensive cat bought was for 246.92 ETH, which is over $100,000.
Your first purchase will vary depending on how the market has been doing as well. The prices set for the new Kitties are dependent on the average that kitties have sold at for the past five sales, with an added 50% on that figure. New Gen 0 cats (cats that haven't been bred) are released every 15 minutes, and the creators of CryptoKitties get 3.75% of every transaction.
Breeding is where the game gets interesting. In essence, you build up assets by buying and breeding your cats. To breed cats, you need a sire and dame. There is no gender really in Crypto Kitties, but you do need to have both a sire and dame; you can specify these functions to cats if you have more than one.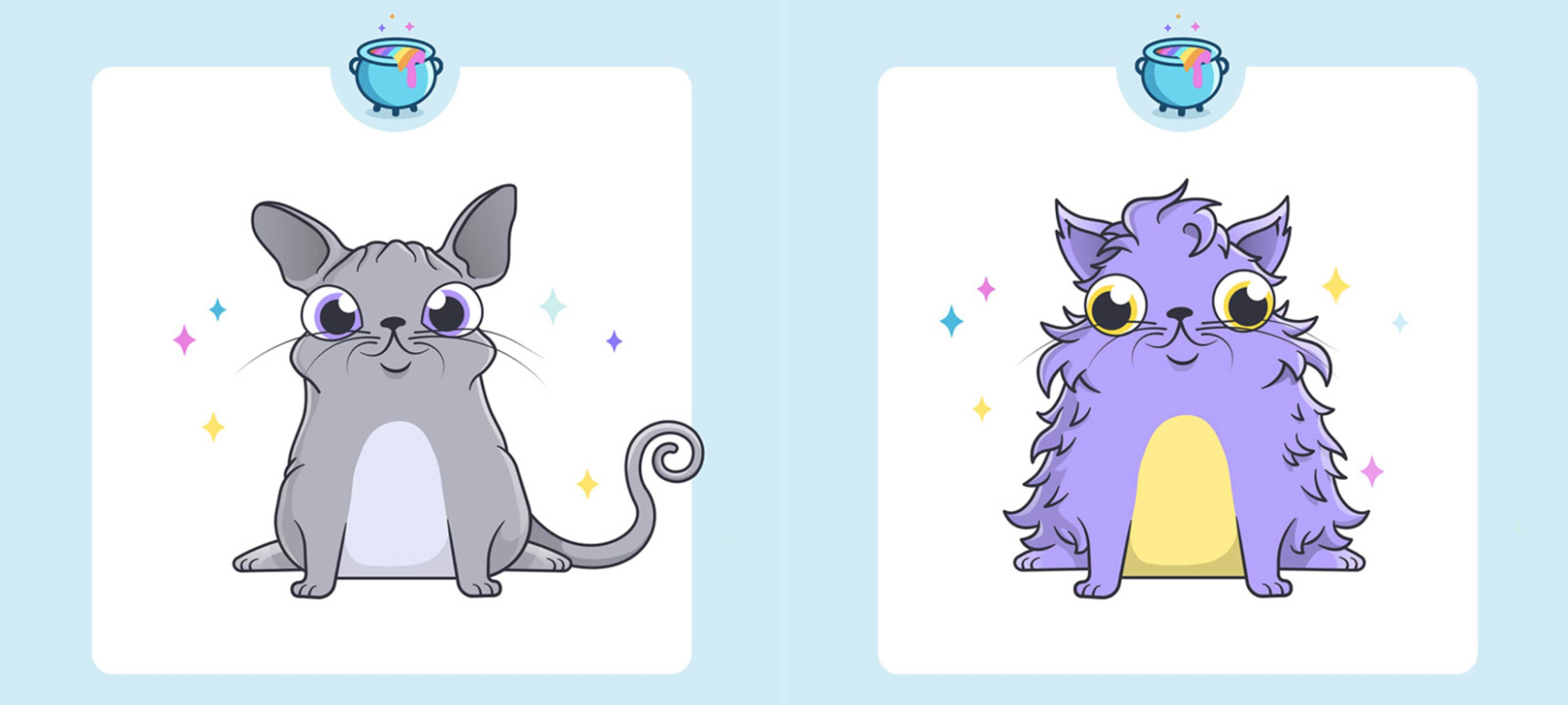 Breeding, however, also has a cost. You will need to pay a breeding fee and a birthing fee producing new cats. The breeding fee is 0.008 ETH/$13. The uniqueness of your cat's traits determines how much they cost. This brings a strategic element to the game by encouraging players to think ahead when breeding their kitties.
Pros and cons
| | |
| --- | --- |
| Pros | Cons |
| There are tons of kitties to choose from. | Cost to start (0.005 ETH/ $8) |
| Simulates real development of the cryptokitties with breeding | Has consistent expenses ( breeding 0.008/ $13) |
| easy to get started. | The value of the kitties is set by the player. |
| Uses Ethereum. No need for extra transactions | |
What is the Cryptokitties Native Token?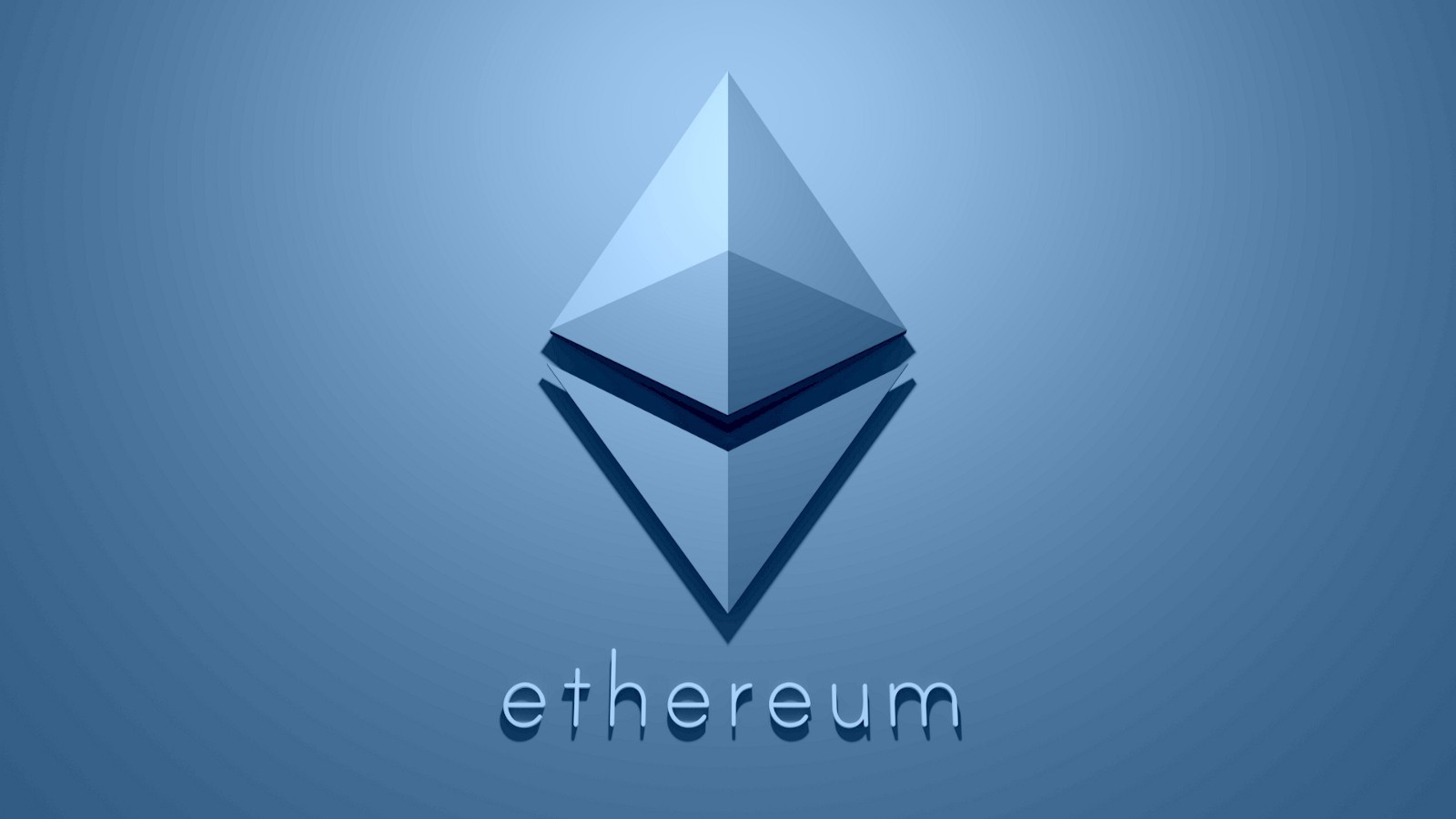 Cryptokitties doesn't have a native token similar to other games. It is based on the Ethereum blockchain and makes use of an ERC721 token. The NFTs (CryptoKitties) are sold and bought with Ethereum from the player's browser wallet. Players will also earn in ETH as they sell their cats and receive rewards.
Ticker: Ethereum

Supply: 120,47M

Exchanges: Binance, Coinbase Exchange, KuCoin, Kraken

Current Price: $1 632,79
Can I make money from CryptoKitties?
Yes, you can earn crypto while playing CryptoKitties. The kitty collector will buy, breed, and build a collection of cats that increase the overall worth of their cats but won't earn money immediately. Think of this playing style as a long-term investment.
The trader turns over cats fast and often buys and sells for a profit. This is how they make their money. The breeder specialises in breeding to improve the value and worth of their cats, thus turning a profit with sought-after cats. Finally, the fancy chaser is after the perfect cat that usually sells for a good profit. They will experiment with breeding to get the perfect product and then sell it.
Sellers get to choose the price they sell cats for on the market, and the value of the cats is confirmed by other players. The game is based on a massive ecosystem of trading and breeding. If you buy a cat for 0.005 ETH and manage to sell its offspring for 0.0010 ETH, you would have made $8 on that purchase. This is how players make money in CryptoKitties.